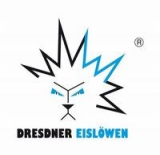 Dresdner Eislöwen
Nickname: Dresdner Eislöwen
Year of foundation: 1990
Colours: Dark Blue, White
Club status: active
Address: Betriebsgesellschaft ESCD Dresden mbH
Dresdner Eislöwen
Magdeburger Straße 10
01067 Dresden
Phone: +49 0351 484 33 98-0
Fax: +49 0351 484 33 98-11
Email: broda@eisloewen.com
Dresdner Eislöwen is major league affiliate of:
ESC Dresden
Did you find any incorrect or incomplete information? Please, let us know.
Season 2012-2013
Current roster
season 2012-2013
* no longer in the club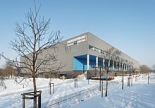 Adress: EnergieVerbund-Arena
Sportpark Ostra
Magdeburger Strasse 10
01067 Dresden
Phone: +49 (03 51) 4 88 52 52
Email: Servicepunkt@dresden.de
Capacity: 4127
Opened in: 2007
from 2000 to present: Dresdner Eislöwen
from 1990 to present: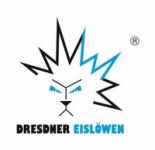 Dresdner Eislöwen become fraud victim
German 2. Bundesliga club Dresdner Eislöwen has been repeatedly the victim of one or more persons this season who have used the bank account details of third persons to buy a large amount of tickets to damage the club's reputation and its finances. According to the club the amount of money used for illegal ticket purchases is higher than €50.000. The case has been handed to the police while the club has cancelled all the illegal purchases and gave the money back to all people whose bank details had been used.
(13 Jan 2012)
Historic rosters:
Historic statistics:
Past results:
League standings:
Fast facts
season 2012-2013
Bienne is now placed last, while Langnau can finally breathe a bit Read more»
The Czech champions are struggling, and a change is urgently needed Read more»