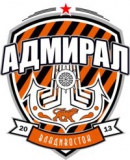 HC Admiral Vladivostok
Name in original language: Адмирал Владивосток
Year of foundation: 2013
Colours: orange, black, white
Club status: active
Did you find any incorrect or incomplete information? Please, let us know.
Season 2015-2016
This club in 2015-2016: KHL
Current roster
season 2015-2016
* no longer in the club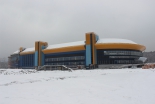 Capacity: 7500
Opened in: 2013
from 2013 to present: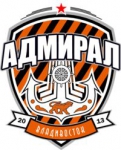 KHL schedule announced
The KHL schedule for 2015-16 can now be found in our games database.
(30 Jun 2015)
Historic rosters:
Historic statistics:
Past results:
League standings:
Fast facts
season 2015-2016
HC Admiral Vladivostok participates in season 2015-2016: KHL
All the awards for the season were assigned during the General Assembly of the Federation Read more»
The second tier of British hockey is to undergo a re-vamp from season 2019-2029. The new ten-team national division will sit above the long-standing Divisions One and Two, which will continue to be regionalised into North and South. ... Read more»