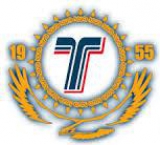 HC Torpedo Ust-Kamenogorsk
Short name: Kazzinc Torpedo
Name in original language: Казцинк-Торпедо Усть-Каменогорск
Year of foundation: 1955
Colours: white, blue, yellow
Club status: active
Address: 070002, Ust-Kamenogorsk
ul.Abaya d.2
Phone: +7 8 (7232) 291042
Fax: 8 (7232) 291414
Email: hc.torpedo.uk@mail.ru
Did you find any incorrect or incomplete information? Please, let us know.
Season 2016-2017
Current roster
season 2016-2017
* no longer in the club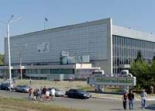 Adress: ul.Abaya d.2
070002, Ust-Kamenogorsk
Phone: +7 (7232) 76-50-64
Capacity: 4310
Opened in: 1968
from 1955 to 1994: Torpedo Ust-Kamenogorsk
from 1994 to 1999: Altai-Torpedo Ust Kamenogorsk
from 1999 to 2015: Kazzinc Torpedo Ust-Kamenogorsk
from 2015 to present: HC Torpedo Ust-Kamenogorsk
from 2000 to 2015: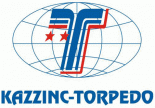 from 2015 to present: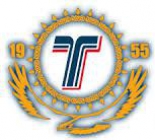 Damir Ryspaev can go back in KHL
According to portal shaiba.kz, the KHL terminated the suspension of Damir Ryspaev imposed after player started a brawl on 08 August 2016 during the a game between his club Barys Astana and the Red Star Kunlun for the Cup of the President of Kazakhstan in Astana. A week later Ryspaev received a lifetime ban from the league. He started the season playing for Nomad Astana, the Barys' satellite club playing in Kazakh League, before to receive the permission to play in VHL, moving to Torpedo Ust-Kamenogorsk where played 7 games
(25 Dec 2017)
New hockey season started today
Almost three months after the KHL finals, the hockey season in Russia re-started today with the first friendly game of the summer: in Astana, Kazakhstan, local KHL team Barys lost 2-6 against Torpedo Ust-Kamenogorsk.
As every silly season, follow all the preparation games and tournaments on pre-season games page on Eurohockey
(14 Jul 2017)
SHKO Ust-Kamenogorsk changes name
Torpedo Ust-Kamenogorsk announced the club's second team, performing in Kazakhstan League, changed the name: previously known as SHKO Ust-Kamenogorsk, the farm team is now called Altai-Torpedo. Als the junior team, playing in MHLB, has the same name. Altai is the name of mountains surrounding the city of Ust-Kamenogorsk
(23 Jul 2016)
New name, coach and team for Torpedo Ust-Kamenogorsk
Next season Torpedo Ust-Kamenogorsk will allign a team in MHL, as announced by Governor of East Kazakhstan region Daniyal Akhmetov. In the same press conference was also announced that team will be back at original name Torpedo Ust-Kamenogorsk, even if company Kazzinc will continue to support the club. Finally was announced former assistant coach Alexei Fetisov as new headcoach
(27 Apr 2015)
Kazzinc Torpedo temporarily replaces headcoach
Assistant coach Igor Dorokhin was named Kazzinc Torpedo Ust Kamenogorsk interim headcoach to replace Nikolai Myshagin after he suffered a suspected pre-stroke when team arrived in Krasnodar to play against local Kuban. Myshagin was taken to the Regional Clinical Hospital of Krasnodar: there is no danger to life. The coach will remain under medical supervision for the next 7-8 days. It is also necessary to clarify the diagnosis and the possibility of adjusting the treatment.
(31 Oct 2014)
Kazzinc-Torpedo will be the farm club of Metallurg Novokuznetsk
Metallurg Novokuznetsk announces the signing of a farm-team agreement with kazakh club Kazzinc-Torpedo Ust Kamenogorsk for one season
(05 Aug 2014)
Kazzinc Torpedo changes coach
Kazzinc Torpedo Ust Kamenogorsk announces Vladimir Belyaev as new head coach, replacing fired Vladimir Plyuschev. New assistant coaches will be Sergei Belkin, previously served as manager for the development of junior hockey, and former player Aleksandr Rozhnev, also working in Kazzinc-Torpedo hockey school. Belyaev coached Kazzinc Torpedo several times in the past. Last season he was on HK Astana bench. Torpedo also released five players: Ivan Bazyleev, Mikhail Plugarev, Aleksei Vyatkin, Aleksandr Gerasimov and Kirill Kitsyn
(12 Oct 2013)
Kazzinc Torpedo has a new coach
Kazzinc Torpedo Ust-Kamenogorsk announces the appointment of 58-years-old Russian Vladimir Plyuschev as new coach. Plyuschev coached MHL Kapitan Stupino last season and Russia U20 and U18 teams in the past
(22 May 2013)
Sergei Mogilnikov resigned
Kazzinc Torpedo headcoach Sergei Mogilnikov resigned from the charge with an open letter for the team and the fans. The contract terminated by mutual agreement. Club promoted as new headcoach German-Kazakh Igor Dorokhin, working from 2011 as Kazzinc Torpedo 2 headcoach in Kazakh League
(22 Oct 2012)
SKA St. Petersburg and Toros Neftekamsk win pre-season tournaments
The President of Kazakhstan Cup came at the right time for KHL participants SKA St. Petersburg. With four wins in four games they dominated the tournament. Other KHL teams that played in the cup were Barys Astana and Yugra Khanty-Mansiysk along with the most traditional Kazakh team Kazzinc-Torpedo Ust-Kamenogorsk and a "B" version of the Kazakh national team.

Already yesterday the Lada Cup ended. In a tournament of four VHL teams Toros Neftekamsk won the final 2-1 against HC Sarov. The other two participants were Lada Togliatti and Dizel Penza. Lada won the game for the 3rd place 3-0 against Dizel. A detailed overview you can find here.
(13 Aug 2012)
Historic rosters:
Historic statistics:
Past results:
League standings:
Fast facts
season 2016-2017
Today in Budapest the draw for the quest for the Silver Plate alligned the 17 partecipants: who will be the successor of Yunost Minsk? Read more»