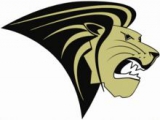 Lindenwood University
Nickname: Lions
Year of foundation: 2003
Colours: black,white,silver,gold
Club status: active
Address: Lindenwood Ice Arena
910 Main Palaza Drive
Wentzville, MO 63385
Phone: +1 636 332 4600
Email: coachzombo@yahoo.com
Did you find any incorrect or incomplete information? Please, let us know.
Season 2017-2018
Current roster
season 2017-2018
* no longer in the club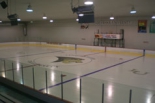 Adress: Lindenwood Ice Arena
910 Main Plaza Drive
Wentzville, MO 63385
Phone: +1 (636) 332 4600
Email: IceArena@lindenwood.edu
Capacity: 1000
Opened in: 1998
Lindenwood University added ice hockey in 2003 and currently competes in the varsity-club ACHA Division I ice hockey for both men's and women's teams,as well as a JV men's team at the ACHA Division II level in the Mid-American Collegiate Hockey Association. LU men's varsity hockey team is a member of the Central States Collegiate Hockey League and has had recent success on the ice, as national runner-up to the University of Illinois in 2008 and winning their first National Championship in 2009 in a rematch of the 2009 game, this time defeating Illinois. 2009 marked the first year a school has won National Championships at men's and women's hockey in the same season.
The Lions continued in the 2009-10 season and recorded a regular season record of 42-3-0-2 (42 wins, 3 losses, and 2 shootout losses). The Lion's came in second in the CSCHL standings to Ohio University but won the league playoff championship. LU advanced to the ACHA DI National Tournament ranked #1 in the nation and repeated as National Champions, defeating Iowa State 2-0 in the championship game.
Following the 2009-2010 season, Lindenwood's first and only men's ice hockey coach, Derek Schaub, announced he will step down as head coach of the team.Under Shaub The Lions have amassed a record of 217-57-3. Schaub leaves the ice hockey team to coach the Men's Lacrosse team.Schaub will be replaced by his assistant coach and former NHL player with the St. Louis Blues, Rick Zombo.The Lion's men's and Lady Lions women's teams are back-to-back ACHA DI National Champions for 2009 and 2010
from 2003 to present: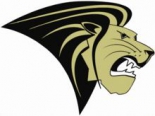 Historic rosters:
Historic statistics:
Past results:
League standings:
Fast facts
season 2017-2018
Home team easily crushed Japan and seems destined to earn the promotion Read more»
Another solid performance and a late goal by Riho Embrich gives the second victory for Baltics against an unlucky Romania, on the verge of relegation Read more»