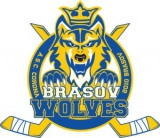 ASC Corona 2010 Brasov
Short name: Corona Brasov Wolves
Name in original language: Sport Club Municipal Fenestela 68 Braşov
Nickname: Corona Brasov Wolves
Year of foundation: 2007
Colours: yellow, blue
Club status: active
Address: 21 Garii Blv.
Brasov
Phone: +40-368-442241
Email: pr.coronabrasov@gmail.com
Did you find any incorrect or incomplete information? Please, let us know.
Season 2017-2018
Current roster
season 2017-2018
* no longer in the club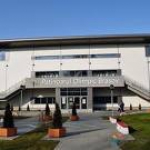 Adress: Strada 13 Decembrie - in incinta Parcului Tractorul
500152 Brasov,Romania
Phone: +40 0268 471515
Capacity: 2000
Opened in: 2010
from 2007 to 2011: SCM Fenestela 68 Brasov
from 2011 to 2013: Corona Fenestela Brasov
from 2013 to 2015: Corona Brasov Wolves
from 2015 to present: ASC Corona 2010 Brasov
from 2007 to 2010: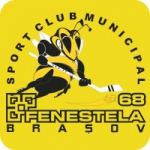 from 2010 to 2013: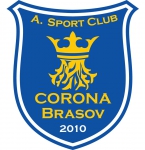 from 2013 to present: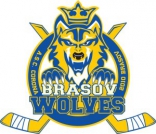 HSC Csíkszereda won Romanian Cup
HSC Csíkszereda (SC Miercurea Ciuc) won its ninth Romanian Cup by beating 5-1 major rival Corona Brasov in the final played at Galati. Experienced Russian forward Pyotr Schastlivy scored two goals while compatriot Andrei Taratukhin netted a decisive short-handed goal in the second period.It was the eighth final in the last ten years for Sport Club, defeated last season by Dunarea Galati. Progym Gheorgheni won the bronze defeating 6-5 host Dunarea
(23 Dec 2017)
Martin Lacroix named head coach of Romania
Some days after having led Corona Brasov to the national title, Canadian Martin Lacroix accepted the position of headcoach of Romania national team for the upcoming IHWC Division II A, held in Galati from 03 to 09 April, where Romania, relegated from Division Ib last year, will battle for the promotion with Australia, Belgium, Iceland, Spain and Serbia
Dunarea Galati and Steaua Bucharest coaches Marius Trendafir and Nelu Alexe will be the assistant coaches.
"I accepted the appointment as coach of the Romanian team because it's a new challenge, an honor and a responsibility for me. In Galati we will try to get the best results and I think it is possible to finish first in the group and gain promotion. As a first step I will try to establish a new mentality among the components of the national team and prepare seriously every game" said Lacroix
(29 Mar 2017)
Dunarea Galati won Romania Cup
Current national champion Dunarea Galati won its first title of Romania Cup beating 6-5 at overtime in a spectacular final, played at Brasov Arena, Cup holder SC Miercurea Ciuc with decisive goal scored by Slovak Ondrej Rusnak after 69 minutes, after Dunarea has recovered a 0-3 gap after two period, scoring 5 goals in the third, despite Miercurea has found the further advantage twice. Corona Brasov won the bronze winning 7-2 against Progym Gheorgheni
(23 Dec 2016)
Corona Brasov wins Romania Cup
With a comeback from 0-2 after first period, Corona Brasov won 2015 edition of Romania Cup, beating 3-2 arch rival SC Miercurea Ciuc in front of 2000 fans at home rink. In september Miercurea Ciuc won 2014 edition, beating 2-1 Brasov at overtime
(21 Dec 2014)
Swedish duo on Brasov bench
Corona Brasov finds a new coach after the resignation of Miroslav Ihnacak:
Former Troja-Ljungby coach and general manager Jerry Andersson signed for MOL League vice-champion, along with Håkan Nygren, fired by Ferencvaros some weeks ago, as assistant coach.
(11 Oct 2014)
Miroslav Ihnacak left Brasov
Less then one month after the start of MOL liga, vice-champion Corona Brasov lost its coach: Slovak Miroslav Ihnacak, 52, resigned for familiar reasons. "We decided together that it is the best decision for everyone, he decided to return home to stay with his family. I'm sorry to have to break up." said president of hockey section, Zoltan Olti-Pascal. Former coach Laszlo Kovacs will be the interim coach.
(29 Sep 2014)
SC Miercurea Ciuc won Romania Cup
A goal by Ede Mihaly in the overtime gives 2-1 victory and the Romanian Cup to SC Miercurea Ciuc in the final played in Galati against Corona Brasov
(15 Sep 2014)
Rain of goals in Romanian Cup
Romanian Cup, started yesterday in Galati, saw big scores in first games. Sportul Studentesc Bucharest lost 0-30 and 1-22 against Corona Brasov and Steaua Bucharest, while home team Dunarea Galati won 16-0 against Progym. Dunarea signed Austrian stars Andre Lakos and Oliver Setzinger for the competition but lost first game 2-7 against SC Miercurea Ciuc. Follow Romanian Cup on eurohockey.com
(11 Sep 2014)
Miroslav Ihnacak signs at Brasov
MOL Liga vice-champion Corona Brasov Wolves announced the sign of 52-years-old Slovakian Miroslav Ihnacak, last season on Polonia Bytom bench, as new head coach. Ihnacak replaces Finnish Kari Rauhanen, who signed last week for Dunarea Galati
(02 Jul 2014)
Brasov fired Lindqvist
Latest Corona Brasov poor performances  in MOL Liga cost the job for Kjell G. Lindqvist: Swedish coach was fired and will be replaced by 51 years old Finnish Kari Rauhanen, last season on Lustenau bench
(11 Dec 2013)
Historic rosters:
Historic statistics:
Past results:
League standings:
Fast facts
season 2017-2018
South Korea's men's Olympic hockey dream is over after Finland defeated the host country 5-2 on Tuesday evening in PyeongChang. Read more»
Germany is off to the quarter-finals after beating their Swiss rivals 2-1 in overtime on Tuesday. Read more»