 Japan
Year of foundation: 1930
Colours: black, white, red
Club status: active
Address: Japan Ice Hockey Federation
Kishi Memorial Hall
1-1-1 Jin'nan
Shibuya-ku
Tokyo 150-8050
Japan
Phone: +81 3 34 81 24 04
Fax: +81 3 34 81 24 07
Email: jihf@jihf.or.jp
Did you find any incorrect or incomplete information? Please, let us know.
Season 2014-2015
Current roster
season 2014-2015
* no longer in the club
from 1899 to present: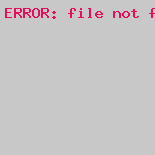 Japan U20 withdraws
The 2016 IIHF Ice Hockey U20 World Championship Division IB scheduled from 12 to 18 December in Megeve, France lost one team on the eve of first match: Japan announced the cancellation of partecipation and the consequent relegation to Division II Group A
Thus only five teams - Slovenia, Ukraine, Poland, France and Great Britain - will compete in France and none of the teams will be relegated.
(12 Dec 2015)
Amur beats Japan
Amur Khabarovsk beat Team Japan 3-0 in an exhibition game today.
(01 Aug 2015)
Ukraine relegated
In the first game of the last day of the Div. IA Championships in Cracow, Ukraine was defeated by the team of Japan with the score 3:1. This means that Ukraine is relegated to division IB.
(25 Apr 2015)
Germany relegated
Japan beat Germany in overtime in both relegation games of the Women's World Championship. That means that Japan stays in the elite division while Germany are relegated.
(03 Apr 2015)
France up, Japan down
The French Under-18 girls are promoted to the 2016 World Women's U18 Championship after they won Division 1 undefeated this week.
Japan is relegated from the Elite Division after losing two relegation games against Switzerland.
(11 Jan 2015)
World Championship Division 1a start postponed
Polish Federation announces the start of World Championship Division 1a, originally scheduled for April 18, 2015, will be postponed by one day due to a show of singer Robbie Williams, which will take place at Krakow Arena on day 17. According to the new plan the tournament will begin on 19 April 2015 and end on Saturday 25 April. Host Poland will face Hungary, Japan, Ukraine, Kazakhstan and Italy
(02 Nov 2014)
U20 Challenge Cup of Asia
MHL Red Stars (represented by the new MHL team Sakhalin Sharks) won the U20 Challenge Cup of Asia in Yuzhno-Sakhalinsk. They beat Japan 8-3, South Korea 12-0 and Kazakhstan 3-1.
(08 Aug 2014)
Japan wins promotion
Japan is promoted to the 2014 IIHF Ice Hockey U18 Women's World Championship after winning the Division 1 in Romanshorn, Switzerland.
(09 Jan 2013)
Amur Khabarovsk wins twice against Japan
KHL Amur Khabarovsk win today 3:1 (1:1, 1:0, 1:0) Japan National Team in the second friendly match between teams. Dmitri Shitkov scored 2 goals and Igor Ozhiganov completed the score. In the first match, Amur won 4-0 (2:0, 2:0, 0:0)
(26 Aug 2012)
U20 Challenge Cup of Asia starts in Seoul
Today the U20 Challenge Cup of Asia started in Seoul, Korea.
China beat Taiwan 5-2 while Russia (an MHL All-Star team) beat the home team Korea 6-0.
Tht fifth nation, Japan, enters the tournament tomorrow.
(27 May 2012)
Historic rosters:
Historic statistics:
Past results:
League standings:
Fast facts
season 2014-2015
As we approach the new year, one of ice hockey's most anticipated and prominent events lingers on the horizon, the men's ice hockey tournament at the Winter Olympics. ... Read more»