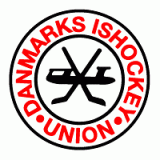 Denmark
Year of foundation: 1946
Colours: red, white
Club status: active
Address: Danmarks Ishockey Union
Fodboldens Hus
DBU Allé 1
DK-2605 Brøndby
Denmark
Phone: +45 4326 5464
Fax: +45 4326 5460
Email: ishockey@ishockey.dk
Did you find any incorrect or incomplete information? Please, let us know.
Season 2011-2012
Current roster
season 2011-2012
* no longer in the club
from 1899 to present: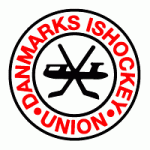 Danish girls promoted
Team Denmark today won the World Women's U18 Championship Div. IB in Katowice, Poland to promote to Division IA after beating France 2-0.
(12 Jan 2018)
World Juniors quarter finals
The World Junior Championship quarter finals will be played on Tuesday:
Czech Republic - Finland
Canada - Switzerland
Sweden - Slovakia
USA - Russia
Belarus and Denmark will play three games to decide who relegates.
(01 Jan 2018)
Denmark adds player
Denmark registers Mathias From as their last player on the World Juniors roster.
(29 Dec 2016)
Double wins for Denmark
Denmark visited Norway for two games in Stavanger. The guests won both games - 4-3 on Friday and 3-2 on Saturday.
(09 Nov 2013)
Denmark names new coach
The Danish Ice Hockey Association has named Janne Karlsson, 54, as head coach of the men's national team. He replaces countryman Per Bäckman, who steps down after five years.
(28 Jun 2013)
Frederik Andersen will play Olympic Quals
Denmark a bit surprisingly get a big reinforcement for the Olympic Qualifiers in February when Anaheim Ducks has decided to let Denmark's star goalie Frederik Andersen travel home to Denmark to take part of the qualification tournament.
(28 Jan 2013)
Denmark - Norway 0-4
Norway beat Denmark 4-0 in the first of three games between the teams this week. Jonas Holøs, Lars Erik Spets, Niklas Roest and Mats Frøshaug scored the goals.
(07 Nov 2012)
Denmark advance to next stage
In Barcelona Denmark won Group G of the first stage of the Women's Olympic Qualification against Hungary, Spain and Croatia.
(15 Oct 2012)
Sweden-Denmark games canceled
Sweden and Denmark had planned to play two games in September but Swedish Head Coach Pär Mårts has cancelled the games because the Elitserien clubs did not want to give the players a break reports Swedish newspaper Expressen.
(28 Aug 2012)
World Junior Club Cup - Day 5
Joshua Leivo scored a hat-trick with only short-handed goals when Sudbury Wolves beat Denmark 7-2 in the World Junior Club Cup. In the other game in Group B HIFK beat HK Riga 3-2. Linköping and Sudbury have qualified for the semis.
Group A is still open. After today's games Waterloo Black Hawks - Norway 5-3 and Karlovy Vary - Dinamo-Shinnik 3-2 four teams are tied with 6 points.
(22 Aug 2012)
Historic rosters:
Historic statistics:
Past results:
League standings:
Fast facts
season 2011-2012
As Sheffield Steelers (EIHL) gear up for a play off push changes were made. Read more»
From practice in a car park and over a Persian carpet to skating in one of the most prestigious hockey academies: Eurohockey meets Guila Mohajer: facing many difficulties, the first Iranian women hockey player is now studying coaching in Vierumaki Sport ... Read more»