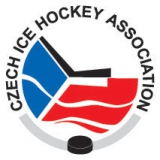 Czech Republic
Year of foundation: 1908
Colours: red, white, blue
Club status: active
Address: Czech Ice Hockey Association
Prvniho pluku 621/8a
186 00 Prague 8
Czech Republic
Phone: +420 2 2 489 1470
Fax: +420 2 3 333 6096
Email: office@cslh.cz
Did you find any incorrect or incomplete information? Please, let us know.
Season 2010-2011
Current roster
season 2010-2011
* no longer in the club
from 1992 to present: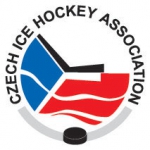 U17: USA and Slovakia wins
USA beat Czech Republic 5-4 and Slovakia got a 3-1 win over Switzerland on the opening day of a U17 tournament in Arosa.
(12 Aug 2015)
Ivan Hlinka Memorial starts tomorrow
The prestigeous U18 tournament starts tomorrow in Breclav and Bratislava. Yesterday two pre-tournament friendlies were played: Slovakia-Canada 1-12 and Czech Repubic - USA 2-1.
(09 Aug 2015)
Voracek to play WC
According to Vladimir Ruzicka, head coach of the Czech national team, Jakub Voracek, one of the top scorers in the NHL, will join the team for the upcoming World Championship reports the World Championship Facebook page.
(25 Mar 2015)
Finland wins U20 tournament in Jönköping
The Finnish U20 team won a 4-nation tournament in Jönköping, Sweden the past weekend. They started off with a 2-1 shootout win to Russia and continued with 5-1 aganist Sweden and 7-1 against Czech Republic. Sweden finished second beating the Czechs 7-2 and the Russians 2-1. Russia beat Czech Republic 7-0 to finsih third.
Finland's Jesse Puljujärvi scored 3+3 points to finish as top scorer of the tournament in Kinnarps Arena.
(01 Sep 2014)
World Championship quarter-finals
The quarter-final match-ups of the World Championship in Minsk is now decided after the group stage has ended. USA will play Czech Republic in the first game. Then follow Russia-France, Canada-Finland and Sweden-Belarus. All four will be played on Thursday.
(20 May 2014)
Russia and Czech Republic replace injured players
Avangard Omsk forward Sergei Kalinin replaces injured Andrei Loktionov in the Russian roster at the 2014 World Championships in Minsk. Loktionov left the team because of a shoulder injury suffered during opening game against Switzerland.
Charlotte Checkers defender Michal Jordan will replace Roman Polak in Czech Republic making his debut at World Championship. also Polak suffered a shoulder injury
(11 May 2014)
Martin Erat for Sobotka
Czech Republic Federation announced the name of player to replace injured Vladimir Sobota in the roster for Olympics: it's Washington Capitals Martin Erat. The 32-years-old will play his third Olympics after Turin and Vancouver
(05 Feb 2014)
No Olympics for Sobotka
St. Louis Blues and Czech Republic forward Vladimir Sobotka suffered a knee injury (fractured patella)82 seconds before the end of the match against Carolina Hurricanes and will miss Olympic Games in Sochi, the first one for twenty-six years-old player. In this season Sobotka has 25 points (7 goals and 18 assists) in 46 games. Coach Alois Hadamczik will decide the name of the substitute next week before departure to Sochi. Calgary Flames' Jiri Hudler is the main candidate
(02 Feb 2014)
Plutnar under review
The IIHF Disciplinary Panel is conducting an official review of an incident in the Canada-Czech Republic game at the World Junior Championship in Malmö involving Czech defenceman Michal Plutnar who brought down linesman Eduard Metalnikov.
Update: Plutnar will be suspended for one game.
(29 Dec 2013)
Three times Russia
The Russian women's team beat Czech Republic three times. Today's game was won 6-1 while they won 3-2 on Friday and 2-1 on Saturday.
(13 Aug 2013)
Historic rosters:
Historic statistics:
Past results:
League standings:
Fast facts
season 2010-2011
The "Tiger Derby" ended up pretty well for the Bavarians, while Berlin falls again Read more»
At times it was tough to watch but the home team showed that they have learned from the past weeks. Kloten didn't fold after the first goal and returned to the winning street. After the game, head coach Simpson informed the ... Read more»