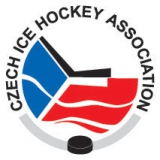 Czech Republic
Year of foundation: 1908
Colours: red, white, blue
Club status: active
Address: Czech Ice Hockey Association
Prvniho pluku 621/8a
186 00 Prague 8
Czech Republic
Phone: +420 2 2 489 1470
Fax: +420 2 3 333 6096
Email: office@cslh.cz
Did you find any incorrect or incomplete information? Please, let us know.
Season 2016-2017
Current roster
season 2016-2017
* no longer in the club
from 1992 to present: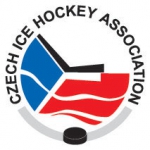 Women's World Championship coming up
On Friday starts the Women's World Championship in Plymouth, Michigan, United States. Yesterday the U.S. Women's National Team and USA Hockey announced that they've reached an agreement so USA will be represented by their best players at the home championship, trying to defend the gold medals.
In exhibition games yesterday Sweden beat Germany 3-2 and Switzerland beat Russia 4-0.
(29 Mar 2017)
Three in a row for Russia U16
The Russian U16 team bet the Czech 6-1 today in Český Těšín. Russia also won 3-2 on Tuesday and 4-1 on Wednesday.
(22 Dec 2016)
Czech U18 team beat Russia - twice
The Czech U18 team bet the Russia U18 in Pribram. The game yesterday ended 5-1. Filip Zadina scored twice while Jan Hladonik, David Kvasnicka and Radim Salda got a goal each for the Czechs. Maxim Marushev scored the Russian goal.
Today Czech Republic won 3-2 on goals by Ondrej Buchtela, Jan Kalus and Krystof Hrabik. Daniil Lobanov and Maxim Marushev scored for Russia.
(16 Oct 2016)
Swiss U20 team wins in Dresden
Team Switzerland U20 won the 4-nations U20 tournament in Dresden, Germany with a perfect record. Germany was beaten 4-2, Czech Republic 4-0 and Slovakia 3-0.
Swiss goalie Matteo Ritz was outstanding shutouts in both games he played. Damien Riat, also Switzerland, was the tournament's top scorer with three goals and two assists.
(30 Jul 2016)
World Championship preparation
The World Championship in Russia starts in three days. Four pre-tournament games were played today. Canada beat Czech Republic 3-0 and Kazakhstan beat France 6-3. Finland-USA (3-2) and Switzerland - Germany (4-3) were both decided in overtime.
(03 May 2016)
Czechs beat Germany
In one of many friendly games before the World Championship Czech Republic beat Germany 7-2 in Usti nad Laben tonight.
(06 Apr 2016)
U17: USA and Slovakia wins
USA beat Czech Republic 5-4 and Slovakia got a 3-1 win over Switzerland on the opening day of a U17 tournament in Arosa.
(12 Aug 2015)
Ivan Hlinka Memorial starts tomorrow
The prestigeous U18 tournament starts tomorrow in Breclav and Bratislava. Yesterday two pre-tournament friendlies were played: Slovakia-Canada 1-12 and Czech Repubic - USA 2-1.
(09 Aug 2015)
Voracek to play WC
According to Vladimir Ruzicka, head coach of the Czech national team, Jakub Voracek, one of the top scorers in the NHL, will join the team for the upcoming World Championship reports the World Championship Facebook page.
(25 Mar 2015)
Finland wins U20 tournament in Jönköping
The Finnish U20 team won a 4-nation tournament in Jönköping, Sweden the past weekend. They started off with a 2-1 shootout win to Russia and continued with 5-1 aganist Sweden and 7-1 against Czech Republic. Sweden finished second beating the Czechs 7-2 and the Russians 2-1. Russia beat Czech Republic 7-0 to finsih third.
Finland's Jesse Puljujärvi scored 3+3 points to finish as top scorer of the tournament in Kinnarps Arena.
(01 Sep 2014)
Historic rosters:
Historic statistics:
Past results:
League standings:
Fast facts
season 2016-2017
Czech Republic participates in season 2016-2017: Euro Hockey Tour, National team games, Olympic Qual. (women), Winter Universiade, World Championship, World Cup of Hockey, World Women's Championship, U20 National team games, WJC, U19 National team games, U18 National team games, WJC18, U17 National team games, U16 National team games, World Women's U18 Championship, National team games (Women)
The Executive Committee of Federation announces the winners of individual awards for the 2016-17 season Read more»
The Alliance of European Hockey Clubs (E.H.C.) held its first Fenix Outdoor European Hockey Awards ceremony in Prague, Czech Republic Read more»