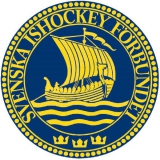 Sweden
Year of foundation: 1912
Colours: yellow, blue
Club status: active
Address: Swedish Ice Hockey Association
Box 5204
Bolidenvägen 22
12116 Johanneshov
Sweden
Phone: +46 8 449 04 00
Fax: +46 8 910 035
Email: info@swehockey.se
Did you find any incorrect or incomplete information? Please, let us know.
Season 2016-2017
Current roster
season 2016-2017
* no longer in the club
from 1899 to present: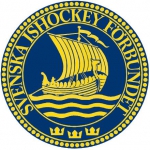 Sweden beats Hungary
Sweden beat Hungary 4-0 in Budapest tonight. Goals by Richard Gynge, John Norman, Emil Pettersson and Pär Lindholm.
(03 Apr 2017)
Women's World Championship coming up
On Friday starts the Women's World Championship in Plymouth, Michigan, United States. Yesterday the U.S. Women's National Team and USA Hockey announced that they've reached an agreement so USA will be represented by their best players at the home championship, trying to defend the gold medals.
In exhibition games yesterday Sweden beat Germany 3-2 and Switzerland beat Russia 4-0.
(29 Mar 2017)
USA on top of U18 tournament in Sweden
With the World U18 Championship two months away five of the leading countries got together in a 5-nation tournament in Sundsvall, Sweden. USA finished on top after beating Sweden 5-4 in a shootout game on the last day. if Sweden had won the shootout they would have finished on top. Man of the day for USA was Josh Norris whou tied the game 3 seconds(!) before the end and then got the shootout winner.
Czech Republic finished third, Russia 4th and Finland 5th. Find all results and game stats here.
(13 Feb 2017)
Sweden will play in Belarus
Belarus and Sweden will play two friendly games in preparation for World Championship 2017. Both games will be held in Grodno, at the Ice Sports Palace, on on Friday and Saturday, 21 and 22 April 2017
(17 Jan 2017)
Rakell will miss World Cup
Sweden's Rickard Rakell is sick and will miss the World Cup. He will be replaced by Patrik Berglund.
(12 Sep 2016)
World Cup rosters update
There are some updates in the rosters for upcoming World Cup:
Canada announces two changes: San Jose Sharks forward Logan Couture replaces the captain of the Dallas Stars Jamie Benn, out due the recover after a muscle surgery.
Also defender Duncan Keith will miss the tournament due the rehabilitation on a knee injury: he will replaced by Jay Bouwmeester
In Sweden roster Anaheim Ducks' defenseman Hampus Lindholm will replace injured Detroit Red Wings' defenseman Niklas Kronwall In the net, Jhonas Enroth will replace injured Robin Lehner of the Buffalo Sabres,
(26 Aug 2016)
Rakell replaces Steen
Sweden's Alexander Steen is injured and will miss the World Cup of Hockey. He will be replaced by Rickard Rakell.
(19 Aug 2016)
Seven more players added to Swedish World Cup roster
The Tre Kronor head coach Rikard Grönborg named today the last seven players on the Swedish World Cup roster:
G: Robin Lehner, Buffalo Sabres
D: Mattias Ekholm, Nashville Predators
F: Carl Hagelin, Pittsburgh Penguins - Patric Hörnqvist, Pittsburgh Penguins - Marcus Krüger, Chicago Blackhawks - Jakob Silfverberg, Anaheim Ducks - Carl Söderberg, Colorado Avalanche
(27 May 2016)
Swedish NHL players join the WC team
Forward Andre Burakovsky and defenseman Mattias Ekholm joins the Swedish World Championship squad. Nicklas Bäckström, Johnny  Oduya and Filip Forsberg says no to participating.
Defender John Klingberg might join the team later is the doctors let him.
(13 May 2016)
No more William Nylander at WJC
Swedish team doctor PA Bergsten announced today that Swedish star William Nylander who was injured on the first day of the World U20 Championship won't be able to play more in the tournament.
Sweden also lost defenseman Adam Ollas Mattsson to an injury during the quarter final gae against Slovakia. He will be out for 4-6 weeks.
(03 Jan 2016)
Historic rosters:
Historic statistics:
Past results:
League standings:
Fast facts
season 2016-2017
Sweden participates in season 2016-2017: Euro Hockey Tour, National team games, Winter Universiade, World Championship, World Cup of Hockey, World Women's Championship, U20 National team games, WJC, U19 National team games, U18 National team games, WJC18, U17 National team games, U16 National team games, World Women's U18 Championship, National team games (Women)
The Executive Committee of Federation announces the winners of individual awards for the 2016-17 season Read more»
Czech-born goaltender Tomas Vomacka has hopes of making it to the NHL. His dream begins this weekend at the 2017 NHL Entry Draft. Read more»