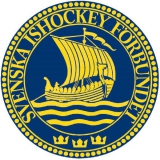 Sweden
Year of foundation: 1912
Colours: yellow, blue
Club status: active
Address: Swedish Ice Hockey Association
Box 5204
Bolidenvägen 22
12116 Johanneshov
Sweden
Phone: +46 8 449 04 00
Fax: +46 8 910 035
Email: info@swehockey.se
Did you find any incorrect or incomplete information? Please, let us know.
Season 2012-2013
* no longer in the club
from 1899 to present: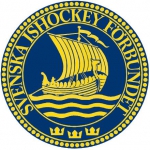 Rakell will miss World Cup
Sweden's Rickard Rakell is sick and will miss the World Cup. He will be replaced by Patrik Berglund.
(12 Sep 2016)
World Cup rosters update
There are some updates in the rosters for upcoming World Cup:
Canada announces two changes: San Jose Sharks forward Logan Couture replaces the captain of the Dallas Stars Jamie Benn, out due the recover after a muscle surgery.
Also defender Duncan Keith will miss the tournament due the rehabilitation on a knee injury: he will replaced by Jay Bouwmeester
In Sweden roster Anaheim Ducks' defenseman Hampus Lindholm will replace injured Detroit Red Wings' defenseman Niklas Kronwall In the net, Jhonas Enroth will replace injured Robin Lehner of the Buffalo Sabres,
(26 Aug 2016)
Rakell replaces Steen
Sweden's Alexander Steen is injured and will miss the World Cup of Hockey. He will be replaced by Rickard Rakell.
(19 Aug 2016)
Seven more players added to Swedish World Cup roster
The Tre Kronor head coach Rikard Grönborg named today the last seven players on the Swedish World Cup roster:
G: Robin Lehner, Buffalo Sabres
D: Mattias Ekholm, Nashville Predators
F: Carl Hagelin, Pittsburgh Penguins - Patric Hörnqvist, Pittsburgh Penguins - Marcus Krüger, Chicago Blackhawks - Jakob Silfverberg, Anaheim Ducks - Carl Söderberg, Colorado Avalanche
(27 May 2016)
Swedish NHL players join the WC team
Forward Andre Burakovsky and defenseman Mattias Ekholm joins the Swedish World Championship squad. Nicklas Bäckström, Johnny  Oduya and Filip Forsberg says no to participating.
Defender John Klingberg might join the team later is the doctors let him.
(13 May 2016)
No more William Nylander at WJC
Swedish team doctor PA Bergsten announced today that Swedish star William Nylander who was injured on the first day of the World U20 Championship won't be able to play more in the tournament.
Sweden also lost defenseman Adam Ollas Mattsson to an injury during the quarter final gae against Slovakia. He will be out for 4-6 weeks.
(03 Jan 2016)
Sebastian Aho injured
Team Sweden U20 defenseman Sebastian Aho was injured during today's game against Canada. He will now miss the World Juniors in Finland. A puck fractured his larynx and he will be out for 4-6 weeks.
(23 Dec 2015)
Swedish WJC squad
Sweden named today the preminary roster for the World Juniors to be played in Helsinki. You can find it here.
(07 Dec 2015)
Kempe and Nylander to play WJC
Adrian Kempe and William Nylander, both drafted in the first round of the 2014 NHL Draft, are clear to represent Sweden at the 2016 World Junior Championship.
Both have had a great AHL season so far. Nylander leads the league in scoring with 10 goals and 14 assists in 19 games while Kempe has collected 13 points in 17 games.
(04 Dec 2015)
Tre Kronor forward injured
Anton Rödin was injured during Sweden's Karjala Tournament (EHT) game against Czech Republic tonight. John Norman of Skellefteå will replace him in the two remaining games.
(05 Nov 2015)
Historic rosters:
Historic statistics:
Past results:
League standings:
Fast facts
season 2012-2013
Jonathan Phillips, Sheffield Steelers' most successful captain yesterday played in a testimonial game in his honour. Read more»
Latvia was able to defeat Kazakhstan 3-0 on Thursday in U20 action, finishing off the two-game exhibition series with an aggregate score of 4-4. Read more»