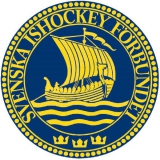 Sweden
Year of foundation: 1912
Colours: yellow, blue
Club status: active
Address: Swedish Ice Hockey Association
Box 5204
Bolidenvägen 22
12116 Johanneshov
Sweden
Phone: +46 8 449 04 00
Fax: +46 8 910 035
Email: info@swehockey.se
Did you find any incorrect or incomplete information? Please, let us know.
Season 2012-2013
* no longer in the club
from 1899 to present: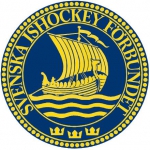 No more William Nylander at WJC
Swedish team doctor PA Bergsten announced today that Swedish star William Nylander who was injured on the first day of the World U20 Championship won't be able to play more in the tournament.
Sweden also lost defenseman Adam Ollas Mattsson to an injury during the quarter final gae against Slovakia. He will be out for 4-6 weeks.
(03 Jan 2016)
Sebastian Aho injured
Team Sweden U20 defenseman Sebastian Aho was injured during today's game against Canada. He will now miss the World Juniors in Finland. A puck fractured his larynx and he will be out for 4-6 weeks.
(23 Dec 2015)
Swedish WJC squad
Sweden named today the preminary roster for the World Juniors to be played in Helsinki. You can find it here.
(07 Dec 2015)
Kempe and Nylander to play WJC
Adrian Kempe and William Nylander, both drafted in the first round of the 2014 NHL Draft, are clear to represent Sweden at the 2016 World Junior Championship.
Both have had a great AHL season so far. Nylander leads the league in scoring with 10 goals and 14 assists in 19 games while Kempe has collected 13 points in 17 games.
(04 Dec 2015)
Tre Kronor forward injured
Anton Rödin was injured during Sweden's Karjala Tournament (EHT) game against Czech Republic tonight. John Norman of Skellefteå will replace him in the two remaining games.
(05 Nov 2015)
Women's national team tournaments
Today started two national team tournaments for women. In Sundsvall, Sweden Canada beat Finland 2-0 and the home team lost 2-6 to USA. In Czech Republic Russia beat Switzerland 4-1 and Germany beat Slovakia 4-2.
(04 Nov 2015)
Finland-Sweden
Finland and Sweden played three national team games today. In the Women's game Finland won 1-0 in Mariehamn. The Swedish U17 team beat Finland 7-4 in Haapajärvi. In the U20 tournament in Dmitrov, Russia Sweden won 3-2 after a shootout.
In Dmitrov the Czech U20 team beat Russia 4-0.
(29 Aug 2015)
Evaluation Camp in Lake Placid
At the U20 Evaluation Camp in Lake Placid Sweden beat USA Blue 5-2 while Finland lost 5-2 to USA White.
(03 Aug 2015)
Swedish U18 roster
Sweden named today its roster for the upcoming World U18 Championship in Switzerland. Find it here with player profiles.
(31 Mar 2015)
Fredrik Pettersson and Linus Klasen declined national team call
Fredrik Pettersson and Linus Klasen won't partecipate at Channel One Cup in Sochi with Sweden from 18 to 21 December, despite the call from coach Pär Mårts. Their club HC Lugano asked players to remain in Switzerland to focus on 22-23 December NLA round.
"I'm sad about this situation but I will not force the hand, it is their right to refuse the call" said Mårts at TT Nyhetsbyrån
(15 Dec 2014)
Historic rosters:
Historic statistics:
Past results:
League standings:
Fast facts
season 2012-2013
The U.K. have only one representative this season, league champion Sheffield Steelers Read more»
The 16 groups of the Champions Hockey League Group Stage have been decided in a draw today. Read more»