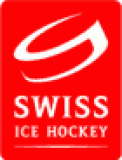 Switzerland
Year of foundation: 1908
Colours: red, white, black
Club status: active
Address: Swiss Ice Hockey
P.O. Box
Hagenholzstrasse 81
8050 Zürich
Switzerland
Phone: +41 44 306 50 50
Fax: +41 44 306 50 51
Email: info@swiss-icehockey.ch
Did you find any incorrect or incomplete information? Please, let us know.
Season 2016-2017
Current roster
season 2016-2017
* no longer in the club
from 1899 to present: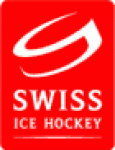 Women's World Championship coming up
On Friday starts the Women's World Championship in Plymouth, Michigan, United States. Yesterday the U.S. Women's National Team and USA Hockey announced that they've reached an agreement so USA will be represented by their best players at the home championship, trying to defend the gold medals.
In exhibition games yesterday Sweden beat Germany 3-2 and Switzerland beat Russia 4-0.
(29 Mar 2017)
Swiss U20 team wins in Dresden
Team Switzerland U20 won the 4-nations U20 tournament in Dresden, Germany with a perfect record. Germany was beaten 4-2, Czech Republic 4-0 and Slovakia 3-0.
Swiss goalie Matteo Ritz was outstanding shutouts in both games he played. Damien Riat, also Switzerland, was the tournament's top scorer with three goals and two assists.
(30 Jul 2016)
World Championship preparation
The World Championship in Russia starts in three days. Four pre-tournament games were played today. Canada beat Czech Republic 3-0 and Kazakhstan beat France 6-3. Finland-USA (3-2) and Switzerland - Germany (4-3) were both decided in overtime.
(03 May 2016)
Egli suspended three games
Switzerland's Chris Egli has been suspended three games following his check to the head of Sweden's William Nylander in yesterday's game at the World Juniors.
(27 Dec 2015)
New Swiss Head Coach
SIHF signed Daniela Diaz as new head coach of the Swiss women's team.
(14 Dec 2015)
Women's national team tournaments
Today started two national team tournaments for women. In Sundsvall, Sweden Canada beat Finland 2-0 and the home team lost 2-6 to USA. In Czech Republic Russia beat Switzerland 4-1 and Germany beat Slovakia 4-2.
(04 Nov 2015)
Marty twins retires from the Swiss national team
Swiss twin sisters Julia and Stefanie Marty announce that they retire from the Swiss women's team after 11 years. Julia retires also from club hockey while Stefanie will play another year for Université Neuchâtel.
(27 Aug 2015)
U17: USA and Slovakia wins
USA beat Czech Republic 5-4 and Slovakia got a 3-1 win over Switzerland on the opening day of a U17 tournament in Arosa.
(12 Aug 2015)
Switzerland vs France
The Swiss women played the French in two games in St.Gervais and won both. Today 5-2 and yesterday 2-1.
(09 Aug 2015)
Swiss Yannick Rathgeb suspended two games
The IIHF Disciplinary Panel has suspended Swiss defenceman and team captain Yannick Rathgeb for the next two games of the 2015 IIHF World Junior Championshipas a result of a violation that occurred at 32:02 of the game between Switzerland and Sweden, when Rathgeb delivered a hit on Swedish forward Anton Blidh. This mean Rathgeb will miss the relegation series Switzerland will play against Germany.Rathgeb would be eligible to return if the relegation round series goes to three games.
(02 Jan 2015)
Historic rosters:
Historic statistics:
Past results:
League standings:
Fast facts
season 2016-2017
Switzerland participates in season 2016-2017: National team games, Olympic Qual. (women), World Championship, World Women's Championship, U20 National team games, WJC, U19 National team games, U18 National team games, WJC18, U17 National team games, U16 National team games, World Women's U18 Championship, National team games (Women)
From Reykjavik to Istanbul: 17 clubs are ready to battle for the trophy Read more»
Estonia could do something that they've never done ever before: have players drafted into the National Hockey League. Read more»