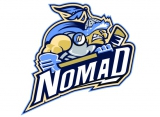 Nomad Astana
Name in original language: Номад Астана
Year of foundation: 2008
Colours: blue, white
Club status: active
Address: ul. Munaitpasova, 9
010000, Astana

Phone: +7 (7172) 34-21-29
Fax: +7 (7172) 34-21-29
Email: hcbarys@yandex.ru, office@hcbarys.kz
WWW: Barys-2 Astana
Did you find any incorrect or incomplete information? Please, let us know.
Season 2013-2014
Current roster
season 2013-2014
* no longer in the club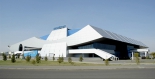 Adress: ul. Munaitpasova, 9
010000, Astana
Phone: +7 8(7172) 35-21-22
Email: dskazakhstan@mail.ru
Capacity: 5332
Opened in: 2001
from 2008 to 2013: Barys-2 Astana
from 2013 to present: Nomad Astana
from 2000 to 2013: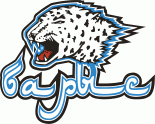 from 2013 to present: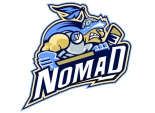 Gornyak Rudny wins Kazakhstan Cup
Gornyak Rudny surprisingly won 2015 edition of Kazakhstan Cup beating 2-1 Arlan Kokshetau in the final played at Burabai Arena. It's the second trophy for Rudny team after the Cup won in 2009-10. Beybarys Atyrau won the bronze medal defeating 5-1 Nomad Astana.
The individual awards:
Best goalie: Stepan Goryachevskikh (Arlan)
Best defender: Georgi Dulnev (Beybarys)
Best forward: Igor Cherkasov (Gornyak)
Best young player: Ivan Stepanenko (Nomad)
(29 Aug 2015)
Ertis Pavlodar lost decisive game by forfeit
Cup holder and national champion Ertis Pavlodar was awarded a 5-0 forfeit loss in the last match of Kazakhstan Cup against Gornyak Rudny for alligning four young players born after 01 January 1991 instead of five, as determined by rules of competition. After the game, won by Ertis 3-2 after shootouts, Gornayk has filed a protest to the federation, which was examinated and accepted. Individual statistics for the game will be maintained, according to the rule
Thus, Gornyak Rudny won Group B and will play the final against Arlan Kokshetau, winner of Group A
Nomad Astana and Beybarys Atyrau will battle for the bronze. Both games are scheduled for August 29
(28 Aug 2015)
Ertis won Kazakhstan Cup
By beating cup holder Arlan Kokshetau 4-1 in the final played in Temirtau, national champion Ertis Pavlodar won for the first time the Kazakhstan Cup. Nomad Astana captured bronze medal defeating 2-1 at overtime Beybarys Atyrau. Tournament awards were assigned to Marek Pinc (Ertis) as best goalie, Aleksei Petushkov (Arystan Temirtau) as best defender and Maxim Bogatyrenko (Berkut Karaganda) as best forward
(02 Sep 2014)
Ertis and Arlan will face off in Kazakhstan Cup final
The 2014 edition of Kazakhstan Cup will have the same final of last year: cup holder Arlan Kokshetau and national champion Ertis Pavlodar dueling on Sunday at Termitau Ice Arena. Teams won their respective groups, while Nomad Astana and Beybarys Atyrau will play for bronze medal. Arlan won Kazakhstan Cup in last two editions
(30 Aug 2014)
Historic rosters:
Historic statistics:
Past results:
League standings:
Fast facts
season 2013-2014
Tony Hand and Steve Moria were today inducted into the Hockey Hall of Fame. Read more»
Did you know that hockey is played competitively in every continent in the world, with more than 70 countries and two million players registered with the International Ice Hockey Federation (IIHF)? While some might think of the sport as exclusively a ... Read more»