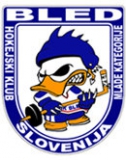 HK MK Bled
Year of foundation: 1999
Colours: blue, white
Club status: active
Address: Ljubljanska cesta 5
4260 Bled
Phone: +386 4 5741 422
Fax: +386 4 5741 422
Email: info@hkmkbled.com
WWW: HK MK Bled
Did you find any incorrect or incomplete information? Please, let us know.
Season 2003-2004
Current roster
season 2003-2004
* no longer in the club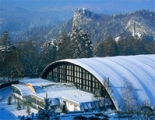 HK MK Bled was founded in 1999 as a club where youngster's could play after HK Bled was on the verge of dying. With time it grew and is now Bled's main hockey club.
Notable players:
from 1999 to present: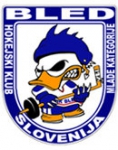 Triglav and Bled give up on INL
The patrol of Slovenian teams in the next Inter-National League dropped to three as only Jesenice, Celje and Slavija will partecipate. Triglav Kranj and Bled decided to partecipate only in domestic league.
"We have currently only nine players plus the juniors left in the roster. With such a young team not worth to play in INL, because we can't be competitive. So we decided to play only in the domestic league" explained Triglav coach Gorazd Drinovec
(17 Jun 2015)
Historic rosters:
Historic statistics:
Past results:
League standings:
Fast facts
season 2003-2004
Ty Dilello speaks with some Russian players about playing in North America. Read more»
Did you know that hockey is played competitively in every continent in the world, with more than 70 countries and two million players registered with the International Ice Hockey Federation (IIHF)? While some might think of the sport as exclusively a ... Read more»