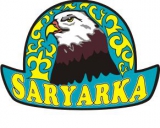 Sary Arka Karaganda
Name in original language: Сарыарка Караганда
Year of foundation: 2006
Colours: yellow, blue
Club status: active
Address: ul. Lenina 72/2
100012, Karaganda
Phone: +7 (7212) 92-11-28
Fax: +7 (7212) 92-11-28
Email: saryarka-hc@mail.ru
WWW: Sary Arka Karaganda
Did you find any incorrect or incomplete information? Please, let us know.
Season 2017-2018
This club in 2017-2018: VHL
Current roster
season 2017-2018
* no longer in the club
Adress: Avenue of the Republic, district Kazybek bi.
Republic of Kazakhstan, Karaganda,
Phone: +7 (7212) 507783
Capacity: 5500
Opened in: 2011
from 1999 to 2012: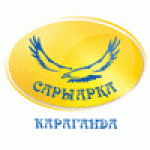 from 2012 to present: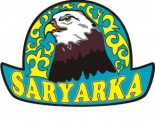 Gennady Tsygurov passed away
Former Russian coach Gennady Tsygurov passed away at 75. Known for winning titles of second division - with Torpedo Nizhny Novgorod in 2003, MVD in 2005 and Traktor Chelyabinsk in 2006 - Tsygurov coached Traktor, Avangard Omsk, Kazan and Lada during the career. In 1995-1996 and from 1998 to 2000 was assistant coach of Russia National Team. In 1999 he lead Russia U20 to the victory in WJC defeating Canada 3-2 at overtime in Winnipeg, in front of 13.000 spectators. He was also assistant coach of Kazakhstan in 3 World Championships and at Olympics in Turin 2006
(15 Dec 2016)
Sputnik Nizhny Tagil forward passed away
Sputnik Nizhny Tagil forward Sergei Simonov, 24, suddenly passed away. According to preliminary reports, the player was hospitalized after a training session, held the day before. He complained of pain in the region of the spleen. The exact cause of death has not been established but an investigation was opened. Before to arrive at Sputnik, Simonov, a product of Novokuznetsk school, played for Lada and Lipetsk in 2013-2014, Sary-Arka Karaganda 2014-2015 and Kristal Saratov in the first part of current season
(07 Jan 2016)
Andrei Potaychuk resigned as head coach of the Sary Arka
Russian coach Andrei Potaychuk, arrived at Sary Arka Karaganda this summer, resigned today, terminating the contract by mutual agreement, after eight games and nine points earned.
Vadim Yepanchintsev was appointed as interim coach
(29 Sep 2015)
Berkut Karaganda renamed
Sary Arka farm team Berkut will be renamed Temirtau in connection with the relocation of team from Karaganda to Temirtau where will replace folded Arystan
(17 Jun 2015)
Sary Arka farm will play in Temirtau
The farm team of Sary Arka Karaganda will play the next Kazakhstan League based in Temirtau, replacing Arystan, folded due to financial difficulties, ensuring the continuity of hockey in the city. The team will continue using the name Arystan (Lions). It's still unclear the future of current Sary Arka farm tem, Berkut. Rumours are about a possible partecipation in MHL
(17 Apr 2015)
Kirill Dvurechensky appointed interim coach at Sary Arka
Sary Arka General Manager Kirill Dvurechensky will replace as interim headcoach current coach Leonīds Tambijevs. Due to health problems Tambijevs must undergo medical examinations. Sary Arka is currently playing VHL playoffs quarter finals against Ermak Angarsk
(19 Mar 2015)
Sary Arka, Ariada and Sputnik change coach
Movements on the benches of the VHL:
Russian coach Alexei Fetisov resigned from his post at Sary Arka at his own request. Assistant Leonids Tambijevs was named new head coach. Sary Arka is the reigning champion of VHL and currently 7th in the standing.
Ivan Tsarev replaced Igor Zilinsky at Ariada Volzhsk after nine consecutive defeats.
Former Neftekhimik Nizhnekamsk coach Vladimir Golubovich is the new coach of Sputnik Nizhny Tagil replacing Evgeny Galkin
(29 Oct 2014)
Rubin Tyumen represent Russia in Continental Cup
VHL finalist Rubin Tyumen will represent Russia in next Continental Cup.
" VHL informed that our club will represent Russia in the Continental Cup as the best Russian club in VHL. We are ready for this" said Rubin Director Igor Efremenko.
VHL champion is Kazakh team Sary Arka Karaganda, but country will be represented by domestic champion Ertis Pavlodar
(08 May 2014)
New coach at Ural Orsk
Andrei Kirdyashov was appointed as new headcoach at Yuzhny Ural Orsk, replacing Anatoli Chistyakov, resigned on November 28. Kirdyashov lead Sary Arka Karaganda to playoffs finals last season and previously was on Yuzhny Ural Orsk from 2008 to 2010
(29 Nov 2013)
Dusan Gregor is the new Sary Arka coach
Slovak Dusan Gregor was named new head coach at Sary Arka Karaganda. He replaced Evgeny Zinoviev, resigned in mid-October
(30 Oct 2013)
Historic rosters:
Historic statistics:
Past results:
League standings:
Fast facts
season 2017-2018
Sary Arka Karaganda participates in season 2017-2018: VHL
As we approach the new year, one of ice hockey's most anticipated and prominent events lingers on the horizon, the men's ice hockey tournament at the Winter Olympics. ... Read more»