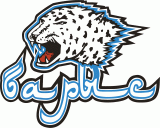 Did you find any incorrect or incomplete information? Please, let us know.
Season 2010-2011
Current roster
season 2010-2011
* no longer in the club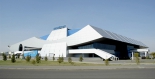 Adress: ul. Munaitpasova, 9
010000, Astana
Phone: +7 8(7172) 35-21-22
Email: dskazakhstan@mail.ru
Capacity: 5332
Opened in: 2001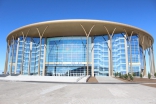 Adress: Yesil District
Astana 020000, Kazakistan
Capacity: 12000
Opened in: 2015
Barys was formed in 1999 and began to play in the 2001-2002 season. The team played in the Kazakhstani Championship until 2007 in which the team moved to the Russian Supreme League. After spending the 2007-2008 season in the Supreme League, Barys Astana applied to join and were accepted into the Kontinental Hockey League
from 1999 to present: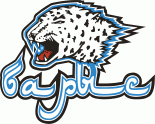 Two KHL players temporarily banned today
After an accurate review, the KHL board has temporarily banned two players from playing the next few games of the Kontinental Hockey League: Barys Astana forward Dustin Boyd and Evgeny Artyukhin (SKA St. Petersburg) were suspended because of misconduct for four and one games respectively, after the major penalties inflicted against their teams already during Saturday's matches. Alexei Pepelyayev, the Torpedo player hit by Boyd, even required medical treatment and therefore spent the rest of the match outside the ice rink, while Semyon Afonasyevsky, the Traktor forward who collided with Artyukhin, didn't receive serious injuries.
(05 Oct 2015)
Barys sacked coach
After the last game lost 1-4 at home against Avangard and a disappointing start of season - just 3 victories in 13 games - Barys Astana announced club fired coach Erlan Sagymbaev and his assitant, Finnish Raimo Helminen. Evgeny Koreshkov was appointed as interim coach
(24 Sep 2015)
New arena of Barys inaugurated in Astana
The new arena of Barys Astana was inaugurated yesterday afore Kazakhstan President Nursultan Nazarbayev and IIHF President Rene Fasel, with the game of President of Kazkhstan Cup between Barys and Metallurg Novokutznesk. The new arena has 12.000 spectators capacity and replaced the Kazakhstan Arena, voted the worst arena of KHL in the past
(10 Aug 2015)
KHL schedule announced
The KHL schedule for 2015-16 can now be found in our games database.
(30 Jun 2015)
KHL trade union against Barys Astana
The head of KHL players' trade union, Andrey Kovalenko, said that union will insist on excluding Barys Astana from next KHL season. Players and staff of Kazakh received their last salaries in January, and only 80% of it. If debt is not closed until May 30, trade union will be insisting on stopping Astana participation in the tournament.
(19 May 2015)
Bochenski will receive citizenship of Kazakhstan
Barys Astana captain Brandon Bochenski will soon complete the process to receive citizenship of Kazakhstan and should be compete for his new country at the World Championship Division Ia in Poland next April.
"I hope that the issue will be resolved soon, all the paperwork takes time. Why decided to play for the national team of Kazakhstan? Here I have a lot of friends, I'm playing in this country and I feel part of it. And I would be honored to represent Kazakhstan." said Bochenski, at Barys from 2011.
Bochenski rapresented native USA at 2007 World Championship
(23 Feb 2015)
Sergei Zvyagin named new goalies coach at Metallurg
Former goalie Sergei Zvyagin is the new goaltenders coach of Metallurg Magnitogorsk. He replaced Swedish Tomas Bjuhr, whose contract was terminated by mutual consent. After retiring Zvyagin worked as goalies coach at Barys Astana
(30 Jan 2015)
Brandon Bochenski named Kazakhstan Player of the Year
Eurohockey European Player of the Month for November 2013, American Brandon Bochenski (Barys Astana), was named the best hockey player of Kazakhstan by TV and newspapers journalists. It was just the second time from 1992 that the award was given to a foreign, after the victory of Canadian Kevin Dallman in 2009. Last year winner Roman Starchenko finished in second place before Evgeny Rymarev
(02 Jun 2014)
Brandon Bochenski Finishes the Year as KHL's Leading Goal Scorer
First-team KHL All-star and Barys Astana forward Brandon Bochenski will enter 2014 with the league lead in goals.  He scored a hat trick against Admiral on 26 December, only to top that effort two days later with two goals and three assists against Amur.  His 23 goals is a league best and 47 points is tied for second.
He was Eurohockey.com's November Player of the Month for similar performances.  Our interview with Brandon Bochenski can be seen here (full audio/text summary).
(29 Dec 2013)
Barys Astana won't be at Spengler Cup
Is now official: Barys Astana won't participate in next Spengler Cup as previously reported. Barys press service informs that, due to the Olympic season, the KHL is not able to provide a "window" on the calendar for two clubs, and at the end the choice was made ​​in favor of CSKA Moscow, which submitted firstly the application.
(27 Jun 2013)
Historic rosters:
Historic statistics:
Past results:
League standings:
Fast facts
season 2010-2011
There were three big signings and one major contract extension in the EIHL this week. Read more»
Ty Dilello speaks to Dustin Boyd about how the Canadian ended up to play for Kazakhstan. Read more»