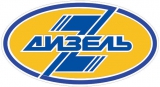 Dizel Penza
Name in original language: Дизель Пенза
Year of foundation: 1956
Colours: yellow,blue
Club status: active
Address: ul. Sverdlov, 85
440026, Penza

Phone: +7 (8-8412) 32 00 90
Fax: +7 (8-8412) 32 00 90
Email: online@hcdizel.ru
WWW: Dizel Penza
Did you find any incorrect or incomplete information? Please, let us know.
Season 2019-2020
Current roster
season 2019-2020
* no longer in the club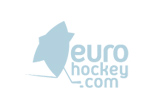 Adress: ul. Sverdlov, 85
44026, Penza

Phone: +7 (8412) 55 34 18
Capacity: 5200
Opened in: 1965
from 1954 to 1963: Burevestnik Penza
from 1963 to 2002: Dizelist Penza
from 2002 to present: Dizel Penza
Champion of the RSFSR in 1963
Bronze medalist RSFSR in 1962
1976 Silver medalist USSR 1976
1968 Bronze medalist USSR 1968
1996 Silver medalist Russia 1996
2010 Bronze medalist Russia 2010
from 1956 to present: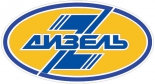 Dizel Penza on the verge of bankruptcy
Traditional club Dizel Penza may have its days numbered: according to local site "Tema Penza" citing the Minister of Physical Education and Sports of Penza region Grigory Kabelsky the team may withdraw from VHL in January. Dizel is currently 24th in the standing, the second worst record of the league.
"The situation of Dizel is more than serious, we can speak of an impasse. On January 19 will be set a hearing, with high probability it will be the last, and will begin the process of bankruptcy. The property will be arrested and the funds that will be transferred to the account of the club will go to creditors. Then it will be necessary the creation of a new legal entity, this is the only way. What it would take to recreate a professional club in Penza, is now difficult to say"- said Kabelsky.
Dizel last summer announced the club would not participate in VHL but then reverse the decision.
Last November newly created VDV-Zvezda was withdrawn from the league by unanimous decision of the Board of VHL due to financial problem
(30 Dec 2015)
Kristall Saratov and Dizel Penza will play in VHL, Kuban is out
New moviments in VHL: contrary to the allegations made by VHL Managing Director German Skoropupov last week, Dizel Penza will play in next VHL, along with the return of Kristall Saratov, not played in VHL last season for financial reasons. After much uncertainty,it's now official the withdrawal of Kuban Krasnodar: "We all believed until the last second that will be able to solve the financial issues and to play in VHL, but the economic situation in the country and in the region, not allowed to do it." said Kuban CEO Viktor Babenko
(03 Jul 2015)
Dizel Penza may be excluded from VHL
The decision to move the youth team Dizelist from the MHL-B to RHL (Russian 3rd League) may cost Dizel Penza the exclusion from next VHL season for failure to fulfill obligations to ensure the participation of a youth team in MHL. Firstly the club will be fined with 100,000 and then 200,000 rubles. If within 30 days after the application of penalties youth team does not participate in MHL, the senior team will be withdraw from VHL.
(22 Aug 2013)
Neftekhimik ends farm agreement with Dizel Penza
Neftekhimik Nizhnekamsk announces VHL Dizel Penza is no longer the club farm team: "We have worked more than one season with Dizel and the collaboration was mutually beneficial: our young players gained experience playing in VHL and Dizel had at its disposal some players can really help the team. In November, we had some disagreements, and we decide to terminate the agreement on sports cooperation by mutual consent. Currently we are negotiating with the Izhstal Izhevsk to sending our players there. Geographically is the close, so we will pay more attention to our players" said Neftekhimik Director Vladimir Storonkin
(30 Nov 2012)
Dizel Penza fires coach
Dizel Penza releases the head coach Alexander Sokolov from his charge. Assistant coach Vladislav Bulin was appointed as temporary coach with Valeriy Kukushkin as assistant
(25 Nov 2012)
SKA St. Petersburg and Toros Neftekamsk win pre-season tournaments
The President of Kazakhstan Cup came at the right time for KHL participants SKA St. Petersburg. With four wins in four games they dominated the tournament. Other KHL teams that played in the cup were Barys Astana and Yugra Khanty-Mansiysk along with the most traditional Kazakh team Kazzinc-Torpedo Ust-Kamenogorsk and a "B" version of the Kazakh national team.

Already yesterday the Lada Cup ended. In a tournament of four VHL teams Toros Neftekamsk won the final 2-1 against HC Sarov. The other two participants were Lada Togliatti and Dizel Penza. Lada won the game for the 3rd place 3-0 against Dizel. A detailed overview you can find here.
(13 Aug 2012)
Dizel Penza appoints new coach
Alexander Sokolov is the new Dizel Penza coach. He will be assisted by Vladislav Bulin as player/assistant coach and Valery Kukushkin. In last three seasons Sokolov, 56, coached Reactor Nizhnekamsk of the MHL
(06 May 2012)
Set for VHL finals
The 2011 champion Rubin beat Dizel 5-2 yesterday to win the semi final series 4-2 and qualify for the VHL finals against Toros. Toros beat Donbass 4-0 in the other series. The finals start April 17.
(12 Apr 2012)
Historic rosters:
Historic statistics:
Past results:
League standings:
Fast facts
season 2019-2020
The Russian Federation declared champions the teams at the top of standing when the Leagues were stopped Read more»
There are a few reasons Ice Hockey has taken the world by storm in recent decades. Namely, the improvement of the sport and the refinement of the culture that surrounds and props it up. ... Read more»