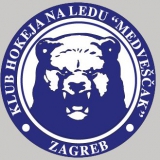 Did you find any incorrect or incomplete information? Please, let us know.
Season 2012-2013
Current roster
season 2012-2013
* no longer in the club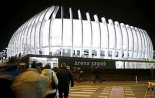 Adress: Zagreb Arena d.o.o.
Lanište bb
10000 Zagreb
Phone: +385 01 6420 900
Email: zagrebarena@zagrebarena.hr
Capacity: 15200
Opened in: 2008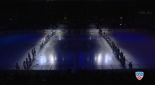 Adress: Trg Krešimira Ćosića 11
10 000 Zagreb
Phone: +385 01 3650 333
Capacity: 6500
Opened in: 1972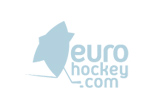 Adress: Salata
Zagreb
Opened in: 1946
The team was established in 1961, from the team SD Zagreb. In its first 10 seasons in the Yugoslav Hockey League, Medveščak solidified as the second most popular team in Zagreb to football team Dinamo, playing their games in an outdoor rink in the upper class neighbourhood of Šalata, with a draw of around 5,000 spectators a game. In 1971 the team moved into an indoor rink in Zagreb called the Dom Športova, with the capacity to hold up to 6,400 fans. Over the first two decades of their existence Medveščak middled in success however never won the Yugoslav championship and by the early 1980s was mired in a financial crisis to almost suffer relegation from the top league in 1985.
The following season in 1986 the club was sponsored by the Gortan Building company, owned by Zdenko Gradecki, to become the de facto owners. With much needed investment, Gradecki transformed the club and recruited heavily, leading with Russian Hall of Famer, Vyacheslav Anisin. By the late 1980s the team became the best in the Yugoslav Ice Hockey League, winning three consecutive championships from 1989, culminating with an appearance in the 1991 IIHF European Cup in which they progressed to the second round.
With the dissolution of Yugoslavia in 1991, Gortan Building company along with a host of sponsors plunged into financial crisis and pulled out of their backing of the team. Without funding, the club lost its best players and professional status left to compete as an amateur outfit in the Croatian Ice Hockey League.[2] However, from the late 1990s to late 2000s the team would dominate the league, winning almost every championship. Medveščak strengthened its position in the 2000s in establishing a farm team, KHL Medveščak II. In search of more competitive play in the team also participated in the Slovenian Hockey League from 2007, finishing in second place in their inaugural season. The following season, Medvescak was by far the best team in the Slovenian league during the regular season, losing only one game in regulation.
Starting in the 2009-10 season, Medveščak once again moved up in competitive level, joining the Austrian Erste Bank Eishockey Liga.
from 1961 to present: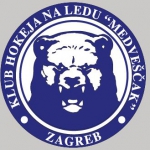 Schedule for Spengler Cup 2014 unveiled
The 88th edition of the Spengler Cup will open with the Genève Servette agains the KHL Team Salavat Yulaef Ufa. The evening game will show case two fan favourites: HC Davos will face Team Canada. Here are the two groups and all the games:
Group Torriani: Genève Servette, Salavat Yulaef Ufa, Jokerit Helsinki
Group Cattini: HC Davos, Team Canada, Medvescak Zagreb
Friday, 26.12.2014:
G 1: Genéve Servette-Salavat Yulaef Ufa / G 2: HC Davos-Team Canada
Saturday, 27.12.2014:
G 3: Jokerit Helsinki-Looser Game 1 / G 4: Medvescak Zagreb- Looser Game 2
Sunday, 28.12.2014:
G 5: Winner Game 1-Jokerit Helsinki / G 6: Winner Game 2-Medvescak Zagreb
Monday, 29.12.2014:
G 7: 2. Group Torriani-3. Group Cattini / G 8: 2. Group Cattini-3. Group Torriani
Tuesday, 30.12.2014:
G 9: 1. Group Cattini-Winner Game 7 / G 10: 1. Group Torriani-Winner Game 8
Wednesday, 31.12.2014:
G 11: Winner Game 9-Winner Game 10
(22 Sep 2014)
Medvescak releases Shawn Belle
Medvescak Zagreb announces the club terminates contract with Canadian defender Shawn Belle for mediacal reasons: "Few days after his arrival appeared problems arising from an old injury. The club and player agreed that priority is to take care of his body and health. He understands that with our small budget we have to have every player be able and count on him 100%. We wish him all the best for the future and hope he will soon be at top" said Medvescak athletic director Aaron Fox. Belle, 29, signed with Medvescak from Swedish Farjestad last June
(31 Aug 2014)
Spengler Cup participants unveiled
Cup holder Genève-Servette, Team Canada, Salavat Yulaev Ufa, Jokerit Helsinki, Medvescak Zagreb and Davos are the teams that will compete in next Spengler Cup, as announced by tournament organization. Croatia will debut in Spengler Cup, while Jokerit Helsinki will return in Switzerland after 11 years.
(08 May 2014)
Medvescak lost by forfeit in Croatian League opening game
The Croatian League started with a surprise: multi-champion Medveščak Zagreb didn't provide medical team for the opening game against KHL Sisak, so it couldn't be played. Thus the game is registered as a Sisak 5-0 win. In the other match, KHL Zagreb defeated silver medalist Mladost 9-7.
Follow Croatian League on eurohockey!
(03 Oct 2013)
Medveščak - CSKA sold out
Less than 10 minutes was needed for Medveščak to sell all the tickets for their KHL opening match with CSKA! Ticket sale began August 28th at 14:00 CET and 10 minutes later all the tickets were gone. Moreover, the tickets were being sold for all of their first 4 KHL games and were all sold out in less than 60 minutes. Due to enormous interest for the 2nd best hockey league in the world, additional 150 season tickets were put on sale.
Medveščak vs. CSKA is scheduled for September 6th.
(29 Aug 2013)
Medveščak signed a contract with Barry Brust
A goalkeeper from the farm-club of Calgary Flames, Barry Brust, will play for the new KHL club KHL "Medveščak".
Brust is 29 years old and he spent most part of his career in AHL. He played for farm clubs of Los Angeles, Minnesota and Calgary. In NHL Brust has played only 11 matches for the Los Angeles Kings, and have an average of 3.70 goals per game there.
(01 Jul 2013)
Mark Dekanich joins Medvescak
Canadian goalie of Croatian origin, Mark Dekanich is set to join Medvescak Zagreb, who recently joined the top European league, the KHL. Behind him are three top seasons spent in the AHL and he decided to write history of Croatian hockey from the ground up.
(20 May 2013)
Kristan suspended for a game
Medvescak's goalie, Slovene Robert Kristan, got suspended today by his team, as he came to practice intoxicated. Kristan denies drinking at all, but it is certain he won't travel with his team to Salzburg for game 6 of the EBEL quartefinal series.
(06 Mar 2013)
Medvedev: Zagreb and Milan, the next step
KHL president Alexander Medvedev spoke briefly about future KHL expansion teams: "The next step: Zagreb and Milan. They fully comply schedule and prepare to join the League already in season 2013/14. And hopefully Togliatti: Lada is a team with a rich history that should not disappear from the map of Russian Hockey"
(08 Sep 2012)
EBEL mass-brawl consequences
Disciplinary Comission of EBEL have made a verdict: due to mass brawl on first semi-final game betwen Medvescak and EC KAC, following players will miss several games: Frank Banham (Medvescak) will miss seven games for deliberate checking to the head and neck area. Joel Prpic (Medvescak) will miss six games , four of those on absolut, and another two conditional; he was called guilty for pulling the opposing player out of the group of players and attacking him while he was lying on the ice. Both players were a part of mass brawl caused by Banham's foul some 18 seconds before second intermission. Seven Medvescak players were given 133 minutes of penalty for that fight, while six KAC players got 106 minutes. KAC won first semi-final game in Zagreb (CRO) with 4:0.
(07 Mar 2012)
Historic rosters:
Historic statistics:
Past results:
League standings:
Fast facts
season 2012-2013
The cities of Astana and Kokshetau will host the national cup in August Read more»
The General Meeting of the VHL summed up the season and outlined guidelines for the future. Read more»