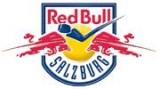 Did you find any incorrect or incomplete information? Please, let us know.
Season 2014-2015
Current roster
season 2014-2015
* no longer in the club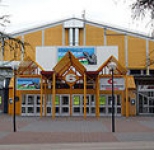 The history of ice hockey in Salzburg at the highest level dates back to 1977/1978, when the then HCS took a sensational third place in the first division
This helped to increase the popularity of Salzburg ice hockey massively, and December 1977 saw the ice rink sold out for the first time. Ten years later in 1988, the Salzburg ice hockey club, now known as SEC, were once again on course for the title.
After a strong season which included spell at the top in the preliminary round standings, Salzburg failed to take its first Bundesliga championship, and its ailing economic situation eventually saw the relegation of SEC from the first division. The EC Salzburg was founded in 1995 by the merger of the two small clubs Morzg EC and EC Tiefenbach. Shortly after the foundation the company Kaindl become the first main sponsor and changed the club name in EC Kaindl Salzburg
The more recent history of the Salzburg ice hockey club began in 2000 with the return of Red Bull as sponsor as well as eponym. Red Bulls became champions of the Oberliga as quickly as the 2000/2001 season (the Oberliga was then the equivalent of the second division), but weren't quite yet ready for the highest level. Until three years later, that is. The Red Bulls fought their way back to the championship in the Nationalliga, ending the Salzburg ice hockey club's 16 years of absence from the Bundesliga. In 2006\07 Red Bulls won it's first title
Notable players:
from 1977 to 1988: HC Salzburg
from 1988 to 1995: Salzburg EC
from 1995 to 2000: EC Kaindl Salzburg
from 2000 to 2005: EC The Red Bulls Salzburg
from 2005 to 2007: EC Red Bulls Salzburg
from 2007 to present: EC Red Bull Salzburg
2000/2001: Oberliga Champion
2001/2002: Austrian Nationalliga Final
2002/2003: Austrian Nationalliga Final
2003/2004: Austrian Nationalliga Champion
2004/2005: 7th place
2005/2006: Final
2006/2007: Austrian Champion
2007/2008: Austrian Champion
2008/2009: Final
2009/2010: Austrian Champion
International Trophies
2007: Electro Oil Trophy Champion
2009: Red Bulls Salute Champion
2009/2010: IIHF Continental Cup Champion
League winners:
from 2010 to present:
Austria made changes in Olympic roster
Due to injuries, Austria is forced to make changes in Olympic roster: goalkeeper Fabian Weinhandl was replaced with Mathias Lange (Iserlohn Roosters GER). Forward Andreas Kristler was replaced by Andreas Nodl (Red Bulls Salzburg)
(28 Jan 2014)
Don Jackson confirmed at Salzburg
The rumour it's now confirmed by Red Bulls: former Eisbaren Berlin coach Don Jackson is the new headcoach of Austrian team. The 56-year-old American has enjoyed a very successful six-year stint as head coach of the Eisbären Berlin, winning 5 DEL titles, the last three consecutive and an European Trophy. In Salzburg he replaces Pierre Pagé, who left the team after six seasons, three EBEL titles and a Continental Cup, to join Red Bull München.
Couriously Jackson come to Berlin in 2007 replacing Pierre Pagé as head coach and subsequently taking the Eisbären to five German championship titles (DEL).
(03 Jun 2013)
Pierre Page's era as Salzburg coach over
Pierre Page will cease to be the head coach of Red Bull Salzburg. It was officially announced after they lost in the semifinal series to Vienna Capitals 4-2. Nevertheless he will stay with Red Bull as Sports Director of Red Bull Salzburg and Red Bull Munich.
(27 Mar 2013)
Derrick Brassard left Salzburg
Despite a lock-out contract still valid, Canadian forward Derrick Brassard left Red Bulls Salzburg
Austrian club has already requested the IIHF requesting an assessment of the situation.
Previously another two NHLers - forward David Clarkson and defender Tobias Enstrom - left the club
Brassard agent Allan Walsh called out the cause of his client departure the unprofessional management and one of the players who left the Austrian team said that the Red Bull are "a parody of an hockey club".
(25 Dec 2012)
Shawn Hunwick has to leave Salzburg
EC Red Bull Salzburg from Austria used a release clause to end their contract with American goalie Shawn Hunwick early. In three European Trophy games the former one-time NHL player had a save percentage of 92.5 per cent.
(01 Sep 2012)
European Trophy schedules
European Trophy announced today the schedule for the 2012/13 season. Find the complete fixture list here.
(12 Apr 2012)
Last from Spengler Cup
Team Canada replaced injured SC Bern defender Travis Roche with Doug Lynch from Red Bulls Salzburg.
Kloten Flyers will allign Swedish forward Michael Nylander, recently released by ZSC Lions
(24 Dec 2011)
Red Bulls Salzburg signs Turco for Salute Tournament
Red Bulls Salzburg announced the sign of Canadian goalie Marty Turco for next week Red Bulls Salute finals: former Dallas and Chicago goalie will play just the tournament for Austrian team. Recalled Salzburg already signed a short term deal with forwards Akim Aliu from ECHL Colorado Eagles and Tyler Redenbach from Swiss EHC Olten.
Red Bulls Salute Tournament Final Round (European Trophy Finals) will be played in Salzburg and Wien from Friday 16 to Sunday 18. Salzburg will play quarter-final against Czech Pardubice
(12 Dec 2011)
Historic rosters:
Historic statistics:
Past results:
League standings:
Fast facts
season 2014-2015
The club from northern Baden confirms itself as the strongest one in the league Read more»
Home team finished the tournament with perfect record advancing to last act along with GKS Tychy. Herning Blue Fox and Asiago completes the quartet Read more»