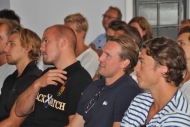 Swedish NHL players look forward to the World Championship at home
In May 2012 the IIHF World Championship will be held in Sweden and Finland. Already many of the Swedish NHL players say that they intend to participate if they are available and healthy.
Sweden has many times had a hard time to get their top players to the World Championship. If they are not still playing the Stanley Cup playoffs they are injured or stay home for family reasons or lack of motivation.
The Swedish National team management have had a meeting with the Swedish NHL players and most are very positive to participating in the next two World Championships that both will be held in Sweden and Finland.
In a press release from the Swedish Ice Hockey Federation some of the Swedish top players comment the upcoming tournaments:
"We will come if we aren't injured", says the Sedin brothers.
"My attitude has always been to contribute in the World Championship", says Henrik Zetterberg. "To play a World Championship on home ground would be something special. I have great memories from previous World Championships"
The same says Nicklas Bäckström in Washington.
The Swedish NHL players praise Pär Mårts and the others in the team management for the way to communicate during the season. Mårts and his crew made three trips to North America last season and will do the same this season.
"The contact has been very good, the trips they, emails and SMS text messages", says Henrik Zetterberg.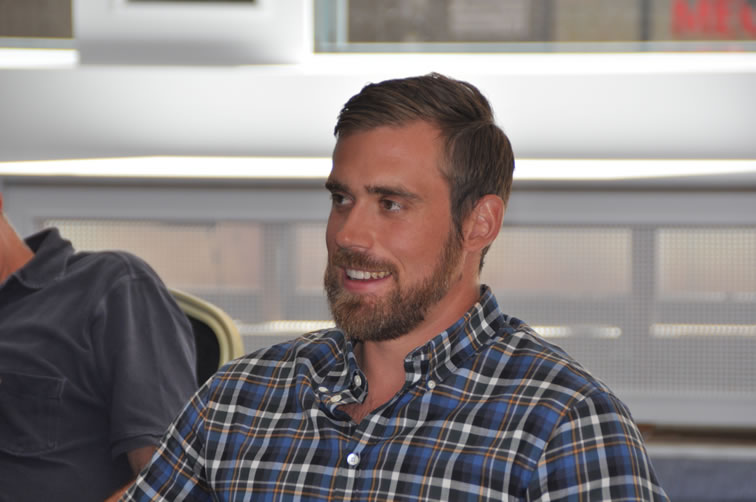 Henrik Zetterberg at the meeting

Czech Rep.: Tipsport extraliga | 1.liga | 2.liga

Slovakia: Tipsport Extraliga | 1.liga

Sweden: SHL | HockeyAllsvenskan
Other: EBEL | Belarus | Croatia | Denmark | Estonia | France | Great Britain | Iceland | Italy | Latvia | Lithuania | MOL-liga | Norway | Poland | Romania | Serbia | Slovenia | Spain | NHL | AHL |
League standings
Game fixtures
League leaders
The General Manager of the U.S. Olympic men's hockey team suddenly passed away at 53 Read more»
In the weekend Bosnia invited Macedonia for two test games, as the Bosnians are preparing for upcoming WC qualifications in Sarajevo. Read more»