SDHL - best teams aim for the top with Olympic talent
The Silly Season is in full swing, not least in the Swedish Women's Hockey League (SDHL) where last year's finalists Luleå Hockey and Linköping Dam have already snapped up American, Finnish and Swedish Olympians to enhance their roster for the upcoming season. Read on to find out who, what and why of Europe's top women's hockey league.
Luleå Hockey/ MSSK build with Olympic talent
Luleå Hockey/ MSSK took the Swedish Women's Hockey League (SDHL) championship in style in 2017/8 and have begun their defence in the same manner, hiring two more Olympic stars for the upcoming season.
In the beginning of June they re-signed Finnish super striker, Michelle Karvinen, for another two years. The 28-year-old had one of her best ever season, winning bronze with the national team as well as winning Forward of the Year in the SDHL in a commanding performance in all categories with the most Assists and most Points as well as the highest Plus/Minus.
The Swedish city of Luleå is only 130 km from the Finnish border and is already the home team of three more of Finland's Olympians. Most significantly, the national captain and SDHL 2017/8 highest scoring defender, Jenni Hiirikoski, and well as youngsters Noora Tulus and Ronja Savolainen.
But not content with that, on 5 June the club announced the arrival of another high scoring Finn,19-year-old, Petra Nieminen. As well as being part of the bronze medal team, she was awarded the Finnish Liiga's Best Forward with 28 points in just 21 games for Team Kuortane.
But Luleå's championship winning side were not just Finns, but also included a number of the Swedish Olympians including Rebecca Stenberg, Johanna Fällman and the SDHL 2017/8 top scoring Swede, Emma Nordin.
But not satisfied with having some of the league's best attackers and defenders, as early as April this year Luleå Hockey have also signed Sweden's national goalkeeper, Sara Grahn. The 29-year old's Olympic performance was probably the only Swedish highlight of the Games where she finished with a .945 SVS.
The Luleå Hockey/ MSSK team will be one of the strongest team's to ever have played in the 11-year history of the SDHL with some of Scandinavia's most talented women hockey players on display. Unless another team buys in international talent from the Gold and Silver medal winning US and Canadian teams, Luleå could well steamroller their way to second championship in a row.
Perhaps one of the most fascinating things will be to see how they compete against international opposition in the new Champions Cup. There they will face NWHL winners' Metropolitan Riveters in a best of three series in September.
Gold Medalist to Linköping
On 7 June Linköping HC women's hockey announced their biggest new signing of the off-season, when American defender, Sidney Morin officially joined the club.
The 23 year old only played 21 games with MODO Hockey last year, but was the still second highest scoring defender in the league with 32 points, including 10 goals. She scored twice in USA's Olympic campaign.
Morin, originally from Minnesota, will be a important part of a new look Linköping which has seen the retirement of a number of their players from their Championship winning teams of 2013/4 and 2014/5.
That includes the SDHLs highest ever points scorer, Austrian, Denise Altmann and 2017/8 goalkeeper of the year and Swiss Olympian, Florence Schelling. They have also lost 19 year old defender, Ebba Berglund to no other than rivals, Luleå.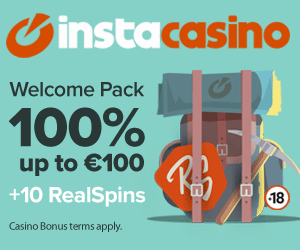 Current events

Czech Rep.: Tipsport extraliga | 1.liga | 2.liga

Slovakia: Tipsport Extraliga | 1.liga

Sweden: SHL | HockeyAllsvenskan
Other: EBEL | Belarus | Croatia | Denmark | Estonia | France | Great Britain | Iceland | Italy | Latvia | Lithuania | MOL-liga | Norway | Poland | Romania | Serbia | Slovenia | Spain | NHL | AHL |
League standings
Game fixtures
League leaders
Belarussian team earns first points by beating a nervous Kurbads Read more»
After years of speculations and proposals, the joint championship among Baltic Republics is now a reality Read more»