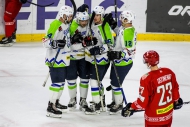 How Olympic Teams Look After First International Break
All 12 men's Olympic hockey teams were in action for the first international break of the year. How did they fare?
The first international break of the hockey season has finally come to a close, with games taking place all over Europe to give men's teams their first taste of action for the year. For some teams, like Canada and Switzerland, it was an opportunity to dip their toes into tournament's they've never been to, while for others, it was business as usual.
Every four years, the international breaks for a season always serve as an important test for players trying to make their respective Olympic teams. But this time, with no NHLers on any of the rosters, many of the teams brought squads closer to their final roster in hopes of gaining some chemistry going forward.
With club leagues back in action this week, here's a look at how the 12 Olympic teams fared this past weekend and what they're outlooks are like going forward.
Group A
Canada: Canada's first foray into the Karjala Cup in Finland didn't go to plan, finishing fourth place after a lone victory over Switzerland, who came dead last. Despite good performances from Eric O'Dell and Gilbert Brule, the team lost its steam late against Finland and was no real match for Sweden in a shutout loss. Ben Scrivens remains the answer in net for Canada and got the job done, but after a handful of losses at the Nikolai Puchkov and Karjala tournaments, he'll need to steal the show at the Channel One Cup in December.
Czech Republic: Like Canada, the Czech's only victory came against Switzerland and was highlighted by losses to Russia and Sweden. The Czech's had good 40 minute efforts in all three games, but a lack of agility seemed to hurt the squad when they needed to capitalize the most. Dominik Kubalik was one of the top point performers in the event with three points, but the team still struggled to keep pucks out of the net to tie with the Swiss for the most goals allowed (12).
Switzerland: Switzerland's first Euro Hockey Tour event saw them lose all three games despite a rather impressive tournament. They had a good effort in a 3-2 loss to Canada in the first game and even lead Russia for two periods in the second before a five-goal meltdown. Felicien Du Bois and Andres Ambuhl looked good at points but the real story was how good Jonas Hiller played in net, specifically against Canada.
South Korea: Korea had arguably the toughest weekend, allowing at least five goals in all three games they played (all losses) in Austria. Kim Ki Sung had a very strong tournament, however, leading the way with five points to place first for all players. Brock Radunske, Michael Testwuide and Min Ho Cho all scored two goals each. Goaltending remains a concern after Park Sung Je failed to get the job done, but former Boston Bruins prospect Matt Dalton should get the call when the real tournament begins.
Group B
Russia: The Russians seemed like the favourites heading into the Karjala Cup, but missing the likes of Ilya Kovalchuk, Pavel Datsyuk and Vadim Shipachyov didn't help their cause. Mikhail Grigorenko was the top player at the tournament with four goals and six points, continuing from his great performance at the Sochi Hockey Open in August. Nikita Gusev proved to be the best set up guy with four points and Nikita Nesterov was a machine from the back end. Igor Shestyorkin was good in net, but needed to have a better performance over KHL teammate Mikko Koskinen against Finland to start off the tournament. Russia's B-team, however, was able to win the Deutschland Cup, but most of their firepower still played over in Finland.
United States: Finishing in last place behind Russia's "B" team and two nations who won't be a threat at the Olympics isn't something to be proud of. The Americans struggled to find the scoresheet at the Deutschland Cup, with Mark Arcobello, Chad Kolarik and Garrett Roe putting up two points each and six more players grabbing at least a point. The 5-1 loss to the hosts from Germany was a painful way to conclude the tournament, with KHL star Ryan Zapolski struggling to keep the puck out of the net. The Americans are a project team at the moment, and with no more pre-Olympic events before the season begins, there's a lot of work still to be done.
Slovakia: All the teams in the Olympics (minus South Korea) were hurt by the NHL pulling out, and Slovakia is no different. Finishing second place at the Deutschland Cup gave them some hope, but they know it's an uphill battle from here. 30-year-old forward Marcel Hascak had a good tournament with three points and Patrik Rybar was perfect in his shutout victory over Germany. The team had a better time playing in their two-game exhibition series against the Czech Republic, and while the team doesn't have high expectations, their results so far have proven they're better at defence than offence, but still will have a tough time in Korea.
Slovenia: Slovenia has some of the lowest expectations heading into Korea, given that they just snuck into the tournament for the second straight time. In France this past weekend, Slovenia only grabbed a single win against the hosts, and even then it was in overtime. Matija Pintarič had a rough time in net for Slovenia but Robert Kristan will be gunning for the top goalie spot anyways. Anze Kuralt had a good tournament for Slovenia and Rok Ticar looked good with the puck while Sabahudin Koracevic was one of the better defenders at the event. Still, their roster looks like a science experiment and not having Anze Kopitar for any event hurts.
Group C
Sweden: A bronze medal in arguably the toughest tournament of the international break is an OK way to kick off the season. The Swedes did struggle to score in the final two games after originally beating the Czech Republic 5-3, but that could be more of an indicator of the Czech's falling asleep late. Their shutout against Canada was rather impressive, especially in regards to Magnus Hellberg, who earned his starts. Led by former NHL veteran Joakim Lindstrom, Sweden did see some nice performances from Linus Omark, Patrik Hersley and Dick Axelsson, who scored twice in the third period against the Czech's.
Finland: It's hard to have many issues with a team that swept their opening tournament of the year to win gold. Finland was strong throughout the Karjala Cup, but they likely would prefer a better 60 minute performance from the offense. Mikko Koskinen was the best goalie at the tournament throughout the event and will be one of the top guys in South Korea, too. Nashville Predators prospect Eeli Tolvanen finished with two goals and three points, including the tournament clincher, something that was rather impressive by an 18 year old. Veteran Mika Pyorala was lights out as well, putting up four assists. Defence was solid, as always.
Norway: Norway's roster featured many of the top players from their World Championship roster, but it couldn't propel them to first in Austria's Euro Ice Hockey Challenge event. Andreas Bastiansen led the offense with two goals and three points, while Mathis Olimb's power play specialty played a huge part in him scoring two goals. The team would likely want a bit more out of former NHLer Patrick Thoresen, who recorded two points but left a lot to be desired. Norway has a good goaltending battle brewing between Henrik Holm and Lars Haugen, who both had great performances in their respective wins.
Germany: Germany's roster, on paper, is about as lackluster as it seems when you remove the NHLers. Even on home ice at the Deutschland Cup, which never features NHLers, Germany had a bad year by their own standards. Their one bright spot was their 5-1 win in the final game of the tournament, which saw youngster Dominik Kahun pot three assists. Danny Aus den Birken was good for the Germans, but Timo Pielmeier wasn't the answer like they needed him to be. It's a long road ahead for the Germans, who will likely find themselves playing in the Olympic qualifiers again for the 2022 tournament.
Follow me on Twitter, @StevenEllisNHL.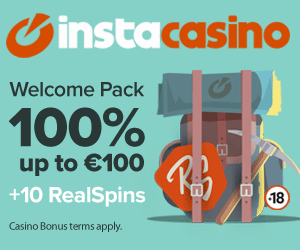 Current events

Czech Rep.: Tipsport extraliga | 1.liga | 2.liga

Slovakia: Tipsport Extraliga | 1.liga

Sweden: SHL | HockeyAllsvenskan
Other: EBEL | Belarus | Croatia | Denmark | Estonia | France | Great Britain | Iceland | Italy | Latvia | Lithuania | MOL-liga | Norway | Poland | Romania | Serbia | Slovenia | Spain | NHL | AHL |
League standings
Game fixtures
League leaders
After nine goals scored against SA Akureyeri, tonight Kurbads trashes Txuri Urdin Read more»
An injury to outstanding goalie Beukeboom in the decisive period helps Donbas to win a tricky game Read more»