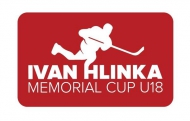 Canada wins Ivan Hlinka Memorial
Canada won the 2017 edition of the prestigeous U18 tournament in Breclav, Czech Republic and Bratislava, Slovakia.
The U18 teams of eight top contries gathered in central Europe for Ivan Hlinka Memorial. As usual Canada won the tournament as they have done 20 times before even if Czech Republic won it last year when Canada finished only fifth.
As the fans in Breclav probably hoped for the home team Czech Republic and Canada played in the final. Even if they both finished second in their group in the first stage they won their semi finals against the group winners Russia and Sweden.
In the final there was no doubt Canada was the stronger team when they won 4-1 and outshot the Czechs 46-19. Jared McIsaac, Joe Veleno, Kevin Bahl and Jack McBain scored for the Canadians while Dominik Arnost scored the only goal for the Czechs.

"We followed the game plan. It resulted in a big W", says Canadian captain Joe Veleno who scored the game-winning 2-0 goal to hlinkamemorial.cz. "All our guys contributed tonight", he adds.
The atmosphere here was pretty special", says the Canadian coach Brent Kisio. "It was a pretty special game to be a part of and with the fans and the support it was great.
The bronze medal game was a closer affair than the final. The tournament's top scorer Dmitri Zavgorodny scored for Russia after only 19 seconds of play and then his team was ahead for a long timeand doubled the lead in the second period. Sweden scored three goals in 8 minutes in the third period to take the lead but Russia tied it again just 23 seconds before the end when Nikita Okhotyuk beat Olof Lindbom for 3-3. In the overtime period Jacob Olofsson scored the bronze medal winning goal for the Swedes.
USA finished 5th after a 4-3 overtime win against Finland while Switzerland beat Slovakia 2-1 for the 7th place.
Group A
Group B
| | |
| --- | --- |
| USA - Sweden | 1-6 |
| Canada - Russia | 3-4 SO |
| Slovakia - Finland | 1-6 |
| Czech Republic - Switzerland | 6-2 |
| Finland - Canada | 1-5 |
| Switzerland - USA | 1-2 |
| Slovakia - Russia | 3-9 |
| Czech Republic - Sweden | 3-7 |
| Russia - Finland | 3-1 |
| Sweden - Switzerland | 4-2 |
| Slovakia - Canada | 1-6 |
| Czech Republic - USA | 7-3 |
| Finland - USA | 3-4 OT |
| Switzerland - Slovakia | 2-1 |
| Sweden - Canada | 1-4 |
| Russia - Czech Republic | 1-2 |
| Canada - Czech Republic | 4-1 |
| Sweden - Russia | 4-3 OT |
Best scorers
Dmitri Zavgorodny, Russia, 5+5
Adam Boqvist, Sweden, 1+7
Jan Jenik, Czech Republic, 6+1
Rasmus Kupari, Finland, 2+5
Joe Veleno, Canada, 2+5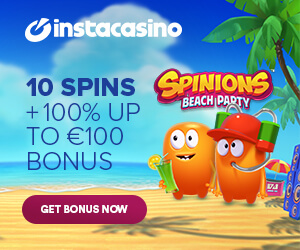 Current events

Czech Rep.: Tipsport extraliga | 1.liga | 2.liga

Slovakia: Tipsport Extraliga | 1.liga

Sweden: SHL | HockeyAllsvenskan
Other: EBEL | Belarus | Croatia | Denmark | Estonia | France | Great Britain | Iceland | Italy | Latvia | Lithuania | MOL-liga | Norway | Poland | Romania | Serbia | Slovenia | Spain | NHL | AHL |
League standings
Game fixtures
League leaders
Tired of days without hockey? A lot of pre-season games are underway, follow all the summer hockey with Eurohockey.com! Read more»
Braehead Clan of the EIHL today announced a rebranding of their company name to Glasgow Clan. Read more»