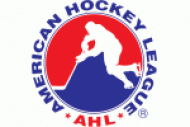 Sweden's Nemeth Scores OT Championship Clinching Goal
The 78th AHL Calder Cup was one of the most entertaining series going five games as the Texas Stars won their first ever title in franchise's second Calder Cup final.
The game winning goal was scored by Swedish defensive defenseman Tom Nemeth-that was a thing of beauty surprising his coach and teammates alike.
Nemeth, who four goals in the regular season in just 37 games came up the right wing side on a rush cut to the middle reversing his play faking St. John's defenseman Jordan Hill out of the play they went to his backhand had body position on Will O'Neill and lifted it perfectly over the outstretched glove of IceCaps goalie Michael Hutchinson's glove hand into the top corner of the net at 14:30 giving Texas their championship.
It was Nemeth's only goal of the playoffs
" I thought it was (Travis) Morin when he went to the backhand like that, I thought it had to be Morin since I knew he was on the ice, too," Stars head coach Willie Desjardins said. "That's such a good move I didn't even think it could be him at first," in comments to the Austin-Statesman newspaper.
The Jack A. Butterfield playoff MVP was Travis Morin who had two overtime winning goals 22 points in 20 post season games and assisted on Nemeth's game winner. Morin won the regular season league scoring title and was regular season MVP. Morin had a hand in all four game winning goals in the series.
"This one is obviously more special than the regular-season MVP award, All my teammates, they contributed to this. … I didn't think (Nemeth) had that in him. I was just in disbelief," remarked Morin to the Austin-Statesman.
The IceCaps nearly sent the series back to Texas, but for the acrobatic goaltending of Swedish born Christopher Nilstorp in overtime.
A wide open Eric O'Dell at 4:12 of overtime thought he had the game winner from 15 feet out, but Nilstorp's glove hand said otherwise. They also got some big defensive help when Finnish defenseman Jyrki Jokipakka took out St. John's Jason Jaffray on a bid coming off the right wing getting his stick on the puck before flipping him over nullifying what looked at first as a potential penalty shot situation.
The two teams played a furious overtime period. First Texas Dustin Jeffrey was denied by Hutchinson at 1:26, Texas 6'7 Jamie Oleksiak ripped a shot off the knob of Hutchison's goal stick that just went over the crossbar at 3:27.
After O' Dell's chance Blair Riley was denied by Nilstorp's blocker pad at 5:05 and Adam Lowry's left wing corner feed for Andrew Gordon just missed connecting with the wide open St. John's right winger.
Hutchison, who arguably could have been named playoff MVP despite his team not winning the title rejected the Texas Stars attempts by Mike Hedden on what would have been a hat trick championship winner at the 7:00 mark not once, but twice the second, a snow angel play on his back denial. At 12:48 Justin Dowling's right point shot was snared away by Hutchison's glove.
St. John's last quality chance came off a give and go with a wide open Jerome Samson who took the pass back from Kyle MacKinnon, but lost his footing and semi-fanned on his shot as some fans behind the net stood anticipating the game winner.
In regulation play, St. John's seemed to have the game sewn up on ghastly turnover by Stars defenseman Jamie Oleksiak meant for his defensive partner Derek Meech.
Deep inside his own zone along the right wing boards Oleksiak tried a cross ice pass and St. John's Blair Riley was right there to intercept the biscuit, settled the bouncing puck down and fired his second goal of the finals and third of the post season high stickside for the physical right winger at 6:33 for an IceCaps 3-2 lead.
The Stars got the break championship winning teams often get in tying the game late in the third period forcing a third consecutive overtime game.
Coming off the left wing on the rush Justin Dowling took a shot that deflected off IceCaps defenseman Josh Morrissey's stick then caromed off the glove hand of Stars Mike Hedden coming in off the right wing, the puck popped into the air and fluttered over the shoulder of Hutchinson and into the net to even the game at three.
After a lengthy video review it was ruled a legal goal. It was Hedden's second of the night ninth of the post season at 13:26.
Nilstorp prevented Andrew Gordon from ending in regulation stopping the IceCaps winger with 2:53 remaining on a shot from just inside the blue line.
Almost a minute later St. John's Carl Klingberg with a beautiful dipsy-doodle toe drag on Jokipaaka then sent a shot off the right wing that just missed the far post with 1:55 remaining.
Texas got a 1-0 lead first on a late first period goal by Hedden at 18:52 on a backhander. The play was started by a outlet pass by Oleksian that St. John's Jordan Hill couldn't handle and the Stars Brett Ritchie corralled and sent to Hedden.
The Stars went ahead 2-0 as Ritchie's shot from inside the blue line deflected off Hill's stick and over Hutchinson's right shoulder top shelf under the crossbar popping the water bottle off the net at 4:59. It was Ritchie's seventh of the playoffs
It was looking tough for St. John's at that point and Hutchison kept it at two goals stopping Hedden on a breakaway with a a pokecheck on his attempt at 10:43.
Then just 23 seconds later after the save St. John's scored. Jordan Hill look to redeem himself scoring his second of the series and playoffs taking Jason Jaffrey's deep left wing corner pass and firing through a maze of players at 11:06 from the left point.
Then just as a powerplay had expired for the IceCaps they struck again to even the score.
Defenseman Will O'Neill just inside the blue line at the left point kept the puck in the zone fired a quick pass to Zack Redmond at the right point and he spotted Josh Lunden wide open on the left wing who redirected the shot/pass from Redmond into the open shortside at 16:58 of the second.
It was Lunden's second playoff goal after he has been a healthy scratch in game four.
The starting goalies were a battle of pair right handed puck stoppers who weren't the team's starting goalies at the start of the season.
Swedish Christopher Nilstorp who finished with a 13-5 record in 19 playoff games and had a 2.17 GAA stepped into the Texas Stars number one role when the highly touted Jack Campbell who many in Europe saw on the WJC US squad when he went down with an injury in Game 5 of the Grand Rapids series with a 1:58 left in regulation of a tie playoff game.
St. John's Michael Hutchison, a backup in Providence a year ago was in Ontario, CA (ECHL) when he was recalled on February 8th as St. John's saw starting goalie Eddie Pasquale opt for season ending hip surgery after a game against the Worcester Sharks pushing Hutchinson to the starting role. St. John's then sent Finnish goalie Jussi Olkinuora to Ontario.
Hutchinson has played so well he got three games in the NHL with the parent Winnipeg Jets at the end of the season. He has been lights out for most of the playoffs finished with a record of a record of 12-9 in 21 games played and a sterling 1.95 GAA.
NOTES:
-Texas head coach Willie Desjardins will be interviewed for the head coaching vacancies in Pittsburgh and Vancouver.
-Morin, Hedden and Nilstorp might be heading to Europe next year. Morin, an eight year veteran seems the most likely to go.
-During Game 1 intermission on Leafs TV AHL President Dave Andrews said the AHL All Star game next year will again feature an international team. This year it was Sweden's Färjestad BK with those great dark green uniforms who came to play the AHL All Stars in St. John's, Newfoundland this time he is in talks with the Finnish Elite League to send over a team. No venue was announced, but St. John's or Toronto for travel considerations would seem most likely.
Färjestad BK did play in Toronto after the All Star break so an All Star game in Toronto and a game in St. John's makes sense. The only US cities that make a final list should be Hershey, Chicago and the newly renovated Cumberland County Civic Center in Portland officially to be called the Cross Insurance Center as part of $2.5 million naming rights deal announced today with the Bangor, Maine company.
-Four of the last six AHL Calder Cup Finals have been won by the road team.
-St. John's was in their second final (first as the St. John's Maple Leafs in the Memorial Auditorium) all sellout crowds (6,287) each night at the Mile One Centre in Newfoundland that has had 138 straight sellouts.
-The two teams combined for the greatest distance in Calder Cup history of 3,404 miles (5,479 kilometers) covering four time zones Newfoundland, Atlantic, Eastern and Central.
-St. John's is 0-7 at home in their two Calder Cup appearances (4-11 overall) in two different buildings 22 years apart. Worst record in Calder Cup Finals without winning; the defunct New Haven Nighthawks 2-16.
-The Syracuse Crunch and Binghamton Senators announced they will conduct their AHL training camp in Lyon, France in the fall at the home of the Lyon Lions of the French Elite Magnus League October 1-5. A slate of four exhibition games are scheduled to be played at the Patinoire Charlemagne Arena in Lyon which is two hours Southeast of Paris.
-Syracuse also announced they will have a regular season contest to be played at the Carrier Dome arena on the campus of Syracuse University November 22nd against Empire state rival Utica Comets. The all day event will also feature an NCAA Division III matchup between the Utica College Pioneers team against the Oswego State Lakers .
-AHL news Calgary announces minor league head coach Troy G. Ward and assistant Robbie Ftorek contracts were not renewed and will head to Glens Falls to coach the Flames new farm team, the Adirondack Flames.
-Springfield head coach Brad Larsen has been promoted to the assistant coach opening with the Columbus Blue Jackets. Jared Bednar, one his of his assistants has been named to replace him Nolan Pratt will remain as an assistant coach and a new assistant will be named this summer.
-AHL players heading to Europe has picked up and will increase with the playoffs now over, the NHL Draft will be held in Philadelphia on June 27th and the July 1st free agency and contract renewal process begins.
-The biggest name so far is one time AHL MVP Keith Aucoin has left the Chicago Wolves and will play for HC Ambri-Piotta in Switzerland NLA.
-Swedish defenseman Alexander Urbom who started the year being picked off on waivers by Washington October 3rd was reclaimed by the New Jersey Devils on January 8th ended the year his fourth in Albany has signed a two year deal with Severstal Cherepovets.
Albany teammate also has left for the KHL in Mattias Tedenby signed with Atlant Mystchi in Russia, but his rights were sold to HC Lev Prague for a second round pick in next year's KHL Entry Draft.
-Springfield's Darryl Boyce heads to Finland and JYP Javalskya and teammate Andrew Joudrey off to Adler Mannheim (Germany-DEL).
-Defenseman Mark Flood heads to the KHL for a second time this time in Croatia with KHL Medvescak Zagreb and teammate goalie Mike Murphy goes to Dornbirner EC in Austria. Joonas Nattinen goes from Hamilton to MODO in the Swedish Hockey League.
-David McIntyre of Grand Rapids also heads to Finland and SaiPa. Peter LeBlanc of Hershey is off to Sweden and Rögle BK in the Allsvenskan League. Andre Pettersen who split last year between Norfolk and Binghamton signed with HC Sochi of Russia an expansion team the KHL.
-New York Rangers have signed Czech defenseman Petr Zamorsky who played with HC Zlin in the Czech Elite League to a two year deal and will likely be in training camp with the Hartford Wolf Pack (AHL).

Czech Rep.: Tipsport extraliga | 1.liga | 2.liga

Slovakia: Tipsport Extraliga | 1.liga

Sweden: SHL | HockeyAllsvenskan
Other: EBEL | Belarus | Croatia | Denmark | Estonia | France | Great Britain | Iceland | Italy | Latvia | Lithuania | MOL-liga | Norway | Poland | Romania | Serbia | Slovenia | Spain | NHL | AHL |
League standings
Game fixtures
League leaders
Winning 2-1 against host Rungsted, Yunost keeps the perfect record proposing as favourite for the Superfinals Read more»
The final continental cup group game took place in Rungsted between Sheffield Steelers of Great Britain and Kurbads Riga of Latvia. Read more»