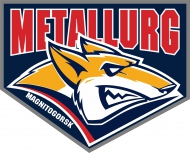 Magnitogorsk Misses Opportunity to Clinch Playoff Spot
Metallurg loses in shootout; Barys takes down Spartak. Teams tied for first in East.
Metallurg Magnitogorsk loses in a shootout to Salavat Yulaev 4-3.
Nikita Filatov scored for Salavat in the first minute, but Metallurg fought hard and took a 2-1 lead into the second period.  Evgeny Timkin scored both goals for Metallurg in the first period.  However, they could not hold off Salavat,who scored two in the second period to take a 3-2 lead into the final period.  Sergei Mozyakin tied up the game, with assists to Zaripov and Kovar.  Neither team could finish the other in regulation and the game went to a shootout.  Metallurg could have clinched with a overtime or shootout win, but Salavat was not going to give them anything easy.  Vasilevsky saved both attempts he saw and Salavat earned the victory scoring on two of three penalty tries.
Nigel Dawes scored 2 goals as Barys Astana further sent Spartak down the spiral with a 4-2 victory.  

Brandon Bochenski continued his great season with an assist on Dawes' second goal and Dustin Boyd picked up an assist on Dawes' first.  Dawes would also have an assist on the Zach Hamil goal in the third period to finish with a three point effort.  Astana put the game out of reach for Spartak with the final goal in the third and coasted to a 4-2 victory.  With the win, Barys moved into the top spot in the Eastern Conference, tied with Metallurg Mg, both with 88 points and 10 games remaining.
Playoff Outlook
Both Barys Astana and Metallurg Magnitogorsk can clinch tomorrow if Admiral Vladivostok loses in overtime or regulation.  Ak Bars Kazan can also clinch a spot with a regulation or overtime win and an Admiral overtime or regulation loss.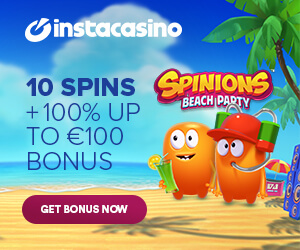 Current events

Czech Rep.: Tipsport extraliga | 1.liga | 2.liga

Slovakia: Tipsport Extraliga | 1.liga

Sweden: SHL | HockeyAllsvenskan
Other: EBEL | Belarus | Croatia | Denmark | Estonia | France | Great Britain | Iceland | Italy | Latvia | Lithuania | MOL-liga | Norway | Poland | Romania | Serbia | Slovenia | Spain | NHL | AHL |
League standings
Game fixtures
League leaders
Today in Budapest the draw for the quest for the Silver Plate alligned the 17 partecipants: who will be the successor of Yunost Minsk? Read more»