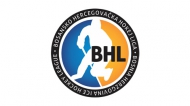 Bosnian hockey is still alive!
In the beginning of December unfinished season 2011/2012 was completed. HK Ilidža 2010 won the title while HK Sarajevo won the national cup. That championship wasn't organized by SHLBIH, official federation registrated by IIHF. It was organized by HSFBIH, federation that was formed by group of people who weren't satisfied with work of official federation.
Last season Bosnian hockey went through very difficult times and some major changes in organization. After two succesful seasons with well organized domestic championship it was expected to be organized at the same level and that maybe they will make step further and participate in some IIHF competition. Unfortunately, not only that they didn't made step further, they made step back.
First of all, there has been separation in the SHLBIH. Group of people from three existing clubs (HK Stari Grad, HK Ilidža 2010 and HK Alfa) weren't satisfied with work of federation. They claimed that they were favoring HK Bosna and were ignoring other clubs. They even ignored legitimacy of the HK Ilidža 2010 which wasn't allowed to join federation. They were also not satisfied with absence of financial trasnparency in SHLBIH and they wanted to know where all the money recieved from IIHF goes.
They quoted several reasons the federation's unsatisfieing behaviour. All people who run SHLBIH are members of HK Bosna. Only players from this club were members of U16 national team that participated in BIHU (Balkan ice hockey union) tournament last season in Turkey. Only HK Bosna was allowed to participate in joint league with Macedonian, Bulgarian and Greek clubs.
Taking everything into account it is apprehensible that group of people from three other clubs in country decided to found federation and league on their own. Although their existance is not legal and approved by IIHF they are carriers of all hockey activity in country. Last season they organized championhsip that was played by some modifed rules. Three clubs participated in it; HK Ilidža 2010 Ajkule (Sharks), HK Stari Grad Vukovi (Wolves) and HK Sarajevo Medvjedi (Bears). Season was played regularly till the moment when the only ice rink in country was destroyed in heavy weather. All the hockey activity in country was postponed indefinitely and couldn't be continued till this December when ice rink was installed again.
Only two games were enough to decide the champion. Last game of the regular season was played between Stari Grad and Sarajevo. Sarajevo won 2-1 and with 15 points gained 2nd place. Ilidža was 1st with 17 points while Stari Grad finished on 3rd place with 13 points. First two teams entered the finals in which 1st seeded Ilidža beat Sarajevo 3-2 in the shootout. Game was very exciting; Sarajevo had 1-0 lead with goal by Admir Pilav till last minute when Minel Bakal scored the equalizer. Game went to shootout in which Ilidža scored twice and Sarajevo once. Ilidža's hero was veteran Aleksandar Knežević who scored the deciding goal.
Only few days later all three clubs participated in national cup. Again only two games decided the winner. In the semifinals Sarajevo beat Stari Grad 4-3 in shootout while in finals Sarajevo retaliated to Ilidža for loss in championship finals and won the cup with 3-2 win. New season should start in early January with same clubs taking part.
Maybe the most important thing for the future of Bosnian hockey is the fact that newly formed federation takes special care for youth categories. Second season in a row they organize championship for kids in so called BHL kids league. Their main problem remains the fact that they have ice rink only for four winter months. Good sign for future of this problem is the fact that city of Sarajevo will host the 2017 Winter EYOF. For that purpose they'll have to install proper ice rink which should remain in function for six months or even more.
While the unofficial federation organize hockey activity there's no sign that the official one does anything. It remains unclear how will this division in Bosnian hockey affect it's future and especially will IIHF do anything to resolve the problem. Meanwhile, the only ice rink in country is occupied by dozens of players; seniors, juniors and kids who enjoy playing and practicing hockey.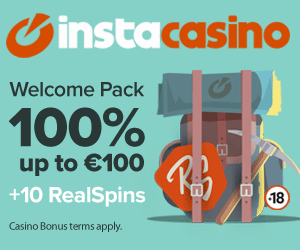 Current events

Czech Rep.: Tipsport extraliga | 1.liga | 2.liga

Slovakia: Tipsport Extraliga | 1.liga

Sweden: SHL | HockeyAllsvenskan
Other: EBEL | Belarus | Croatia | Denmark | Estonia | France | Great Britain | Iceland | Italy | Latvia | Lithuania | MOL-liga | Norway | Poland | Romania | Serbia | Slovenia | Spain | NHL | AHL |
League standings
Game fixtures
League leaders
The first finalists for the Continental Cup final were decided yesterday. Read more»
The last game of semifinals sealed the victory of Arlan Kokshetau and the qualification of Kazakh and Belarussian team to Superfinals Read more»