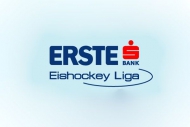 EBEL Quarterfinals - fifth games
Capitals remain in the game; KAC and Olimpija took the lead in series
EC Red Bull Salzburg – EC-KAC  1:2 (0:1, 1:1, 0:0)
3200 fans gathered for the fifth consecutive game between reigning champions of EBEL Red Bull Salzburg and record championship-winners EC KAC. Guests concentrated on defence in the early stages of the game, not allowing home team to create many chances. Matthias Trattnig failed to score for Salzburg on one of such rare occasions and Andreas Kristler was denied by Andy Chiodo, KAC's goalie, on another. Performing well defensively, KAC created some minor chances for themselves later during the period, and Markus Pirmann could have easily put his name on the score shield, but he failed to score. First minor penalty of the game for home team provided guests a chance they didn't miss – John Lammers scored in 18th minute power play (0:1). Home team answered in 24th minute, when Robbie Earl fired a puck and Matthias Trattnigg deflected it in front of Chiodo to equalize (1:1). Celebration was very short, as Martin Schumnig restored KAC's lead 28 seconds later only (1:2). Guests were punished for hooking twice in following minutes, but managed to create serious chance for themselves, but Marty Turco in front of Red Bulls goal stopped Raphael Herburger's try. Salzburg continued to play without any real ideas of how to break KAC's resistance until the end of second period. Pierre Page, Salzburg's coach, probably raised his voice during second intermission; his players came on the ice for final period obviously determined to turn the score around. They dominated the ice, created some chances and put enormous pressure on guests. Chiodo stopped 21 shots in third period alone. Last chance of the game for Red Bulls occurred in 58th minute, when Dieter Kalt had to go to penalty bin for KAC. Salzburg pulled off Turco and added sixth skater. Anyway, guests managed to keep the result and are now leading the series with three wins to two. Sixth, possibly the decisive game is scheduled for Thursday in Klagenfurt.
EHC Liwest Black Wings Linz – UPC Vienna Capitals  3:6 (1:1, 1:3, 1:2)
When you're 3:1 down in best-of-seven series and you play against sovereign leaders of the championship on the road, you really have to show some real fighting spirit. So did the Capitals. Their only chance was to attack right from the start and they did so. They got caught off guard for that, as Rob Hisey hit the post for Black Wings at the beginning of the game. Martin Oraze's interference penalty proved to be beneficial for home team in 9th minute, when Brian Lebler scored on a power-play (1:0). Guests did not give up and were dangerous in following minutes. Benoit Gratton equalized for Vienna in 20th minute (1:1). Second period started off with the same style as first one, only this time the Caps were first to score. Mario Seidl put them in front in 24th minute (1:2). Jonathan Ferland extended guests lead 85 seconds later only (1:3). Mike Ouellette pulled one back for home team another 25 seconds later (2:3). Filip Gunnarsson was next to score for Vienna in 33rd minute (2:4). Justin Keller failed to score on the best chance for Black Wings before second intermission and difficult task was in front of Linz players before final period. Martin Mairitsch scored in 43th minute (3:4) to restore hopes for finishing the series. Gunnarsson did not agree with such plans and scored his second goal of the night 20 seconds later (3:5). Almost seventeen minutes left to play, home fans expected Black Wings to turn the result completely, but they just couldn't. In fact, Ferland added an empty net goal (3:6) for guests in final minute. Linz still leads this series with three wins against two. Teams meet again in Wien on Thursday.
SAPA Fehervar AV19 - HDD TILIA Olimpija Ljubljana  2:1 (1:0, 0:0, 1:1)
Two previous games in Szekesfehervar provided two disasters for Olimpija. Fifteen pucks finished in their net and with three goals scored only, they were not beaten, but destroyed twice. Having in mind that they suffer from many injuries, penalties and other trouble, their game against SAPA was really against all odds. JP Lamoureux in front of guest's goal was lucky in the first minute already, when Marton Vas' shot deflected off his shoulder. Balint Magosi created a marvellous chance for Andras Horvath in 4th minute, but Lamoureux was on top of his skills and saved it. On the counter attack, Adam Munro made his first save of the night for SAPA. Istvan Sofron failed to score in a chance he produced on his own in 5th minute. Marvellous passes by Ales Music and John Hughes provided Justin Taylor a chance he couldn't miss in 7th minute and Ljubljana was in front all of a sudden (0:1). SAPA continued to roll attack after attack. They produced enormous pressure, but Lamoureux denied all of their attempts. Second period offered pretty much the same picture: SAPA's siege of guest's goal and dangerous fast breakaways from Olimpija. Brad Cole and Domen Vedlin were sent to penalty box inside 8 seconds in 30th minute and SAPA was offered a great chance to equalize with two men advantage. Nothing happened though, guests' goalie was unbeatable. He did get injured though in 37th minute, when his fellow defenseman Brad Cole and SAPA's Chad Klassen somehow landed on him. Matic Boh, the 20 year-old, had to replace him and he managed to keep the sheets clean until the end of second period. To SAPA's big surprise, Olimpija attacked early in third period. Erik Pance finished fast counter attack in 51st minute and guests were two goals in front (0:2). Harlan Pratt almost scored for SAPA right after that. Three minutes later Munro had to deny Sergey Smirnov from scoring another goal for guests. Derek Ryan wasn't focused enough in following minute and Boh remained unbeaten. Balazs Ladayi's one-timer missed guests net by inches in following action. Marton Vas was next to try, but his shot was blocked by Olimpija's defenders. The deflected puck landed in front of empty net, but Eric Johansson somehow failed to score – he shot the puck over Boh's goal. Arpad Mihaly finally scored for SAPA in 57th minute (1:2), but home team couldn't equalize until the end of the game. Olimpija's heroic win puts now Slovenian team in a position to seal the deal for semi-finals on their home ice on Thursday.

Czech Rep.: Tipsport extraliga | 1.liga | 2.liga

Slovakia: Tipsport Extraliga | 1.liga

Sweden: SHL | HockeyAllsvenskan
Other: EBEL | Belarus | Croatia | Denmark | Estonia | France | Great Britain | Iceland | Italy | Latvia | Lithuania | MOL-liga | Norway | Poland | Romania | Serbia | Slovenia | Spain | NHL | AHL |
League standings
Game fixtures
League leaders
As we approach the new year, one of ice hockey's most anticipated and prominent events lingers on the horizon, the men's ice hockey tournament at the Winter Olympics. ... Read more»