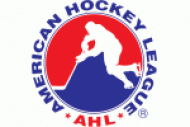 Wolski Scored Game Winner in Hartford Debut
HARTFORD,CT-Polish winger Wojtech Wolski scored the game winning goal to help the Connecticut Whale snap an 11 game winless streak in his first game of a conditioning assignment 3-2 over the Albany Devils before an announced crowd of 4,028 at the XL Center.
Eurohockey.com
The winning goal came at 16:13 of the second period on a smart give and go with Norwegian Mats Zuccarello who deftly put the puck on Wolski's stick from the lower portion of the right wing faceoff circle and Wolski wasted little snapping a quick wrist shot over the shoulder of rookie Albany netminder Keith Kinkaid.
"Zuke (Zuccarello) made a great pass and I was able to get it off quickly and found the right spot," remarked Wolski who is expected to up to six games and was named the game's third star.
He was pleased to be on the ice for just the 10th game of the year and fourth time since November 8th following sports hernia surgery. He was acquired just a little more than a year ago January 10th from Phoenix for Slovakian defenseman Michal Roszival.
"It was nice to play with two smart players like Newbury and Zuccarello. It felt very good to get out there and play again. You can skate all you want so it felt good to be out there on the ice. With a team in first place (the parent New York Rangers) its tough to get the minutes." remarked Wolski.
The Whale took the lead up as rookie Jonathan Audy-Marchessault buried his 16th of the season on the powerplay scoring with a shot on the goal line left wing side catching Devils goalie Keith Kincaid napping a bit as he failed to close his pads at 18:30 of the first period.
The Devils took an early lead at 1:49 on a poor goal given up by Whale netminder Chad Johnson as defenseman Eric Gelinas wide open at the right point and no screen beat Johnson glove side 50 feet out with his 8th of the season.
The Whale wasted little time in responding as Kris Newbury coming off a minor lower body injury bursting in off theleft wing had an easy tap in on a pass from Norwegian Mats Zuccarello put it perfectly on the tape of his stick at 2:57. Zuccarello was named the games second star.
"It feels a little different to win a game," said Newbury, named the game first star. "I thought we had a good start, even though they scored first on a lucky bounce off a shin pad, but the guys didn't panic. We came right back, put the pressure on and held on the last minute-and-a-half. It's a good feeling, guys are happy, and the good news is we get right back at it in Hershey (Saturday night) and try to have a good weekend."
Newbury, ironically was Wolski's linemate in Montreal in his last game with the Rangers a few weeks ago.
"Wolski is great with the puck and has good vision and great hands," Newbury said. "I think as time goes by and he gets into a little better game shape, he'll be even more of a factor."
Defenseman Jeff Woywitka, who was claimed off waivers from the Montreal Canadiens on October 6 also made his Whale debut who is coming off a left foot injury.
"I've getting to know some of the guys and get around Hartford, and it was obviously nice to get out on the ice with them and to get in some action, play a game and start feeling comfortable again," Woywitka said. "Obviously it's nice to play those minutes and get into condition because you don't get those minutes in the NHL. But it's nice to get them here and contribute because it's been over a month since I played. It's been a tough go because you can skate all you want, but it's not like playing a game.
"The first period I felt like I was getting my feet wet and wasn't sure how it was going to go. It doesn't matter what league you're in, the American League is obviously a good league and you want to make sure you're doing the smart things and not come down here and do too much, just do what you can do and play your game."
Certaintly, for head coach Ken Gernander the addition of new players helped the struggling Whale in snapping the franchise record 11 game losing streak.
"Wolski and Woywitka are obviously pretty good caliber players to have injected into your lineup," Gernander said. "Wolski gave us a boost with the big goal and had another chance in the second. You could see he's a really skilled offensive guy, and Jeff shored up the defense and is a big body (6 feet 3, 215 pounds) who can log a lot of minutes for us. And Newbury played a very strong, dynamic game. He does a lot for us as far as winning big faceoffs, killing penalties and on the power play while playing with that jam and keeps other skilled guys a little bit on edge. So he was a big addition, too."
Notes: Wolski, injured defenseman Wade Redden, Zuccarello and scratched forward Sean Avery make a combined $18.1 million in NHL salary-the gross domestic product of a size of small Caribbean nation…Rangers traded forward Erik Christiansen earlier in the day to the Minnesota forward Casey Wellman who was playing with their AHL affiliate Houston Aeros and is expected to join the team in Hershey for the game tomorrow. He flew into Philadelphia in the afternoon and went to Hershey while Whale will be traveling in the middle of the night Gernander quipped, "he will be the well rested one for sure !"…..Russian defenseman Pavel Valentenko is out with post concussion syndrome while the more serious symptoms have abated he will under the go the rigid protocol before resuming any contact or play in a game……Redden has resumed light skating, but his timetable is open ended till when will be back in the lineup.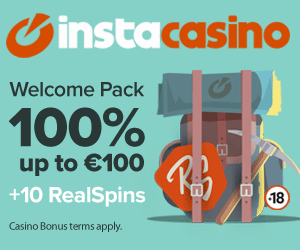 Current events

Czech Rep.: Tipsport extraliga | 1.liga | 2.liga

Slovakia: Tipsport Extraliga | 1.liga

Sweden: SHL | HockeyAllsvenskan
Other: EBEL | Belarus | Croatia | Denmark | Estonia | France | Great Britain | Iceland | Italy | Latvia | Lithuania | MOL-liga | Norway | Poland | Romania | Serbia | Slovenia | Spain | NHL | AHL |
League standings
Game fixtures
League leaders
Despite material disadvantages, Georgia's hockey team is moving up the charts. Read more»
The 9 and 10 October saw Game Day 5, the penultimate round of the group stage this year's Champions Hockey League. Each team played the first of a back to back meeting with the same opponent as the group stage of ... Read more»