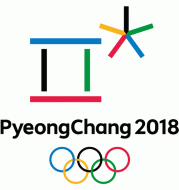 South Korea might not have a spot at the 2018 Olympics at home Read more»
24 Aug 2014 | Here's a short overview of all Groups and how they did in their first weekend of the Champions Hockey League. Read more»

23 Aug 2014 | After the first day of games, CHL Disciplinary Committee punished checks to the head Read more»

22 Aug 2014 | Bolzano pays the indefenition in the team with 9 goals conceded; Read more»
Creation of Polish-Slovak team postponed
According to portal hokej.net, the Polish-Slovak project to enter a joint team called HC Jackals Poland into Russian Junior League MHL, has been postponed to next year.
(28 Aug 2014)
Kazakhstan and French Cup de la Ligue started
Last wekend other two 2014-15 season competitions started: Kazakhstan Cup and Coupe de la Ligue in France. Follow them with complete eurohockey.com coverage!
(26 Aug 2014)
Jeff Pyle named new coach of Valpellice
American Jeff Pyle, 55, is the new headcoach of Valpellice. Pyle comes back to Europe where he closed player's career and began coaching in Germany. Last season he missed playoffs with Evansville Icemen in ECHL
(26 Aug 2014)
SønderjyskE player suspended
Kristoffer Mohr of the Danish team SønderjyskE has been suspended for four games of Champions Hockey League after a knee check against Skellefteå's Mikko Lehtonen on Saturday.
(25 Aug 2014)
All Extraliga teams' licenses approved by the federation
Slovakian Federation announced all ten clubs partecipating in 2014-2015 had licenses approved. Also SKP Poprad received license after having fulfilled their obligations to coaches and players for past season, one of the conditions for granting the license
(22 Aug 2014)
Arizona Sundogs and Denver Cutthroats suspend operations
In few hours the Central Hockey League announced that the Denver Cutthroats and the arizona sundogs have suspended operations, effective immediately, and will not compete in the 2014-15 season. Both teams will look to secure additional investors with the hope of returning for the 2015-16 campaign. With the latter defections, following that of St. Charles Chill announced in June, the CHL remains with seven teams, the smallest number since the league's re-birth in 1992.
(21 Aug 2014)
Belarus Cup started
The 2014 edition of Belarus Cup, dedicated to the memory of Ruslan Salei, started yesterday with the two groups first round. Cup holder Yunost minsk defeated 5-2 HK Lida, while Irek Khafizov scored the first official goal for Dinamo Maladzyechna, in team's 3-1 defeat against Shakhtar Soligorsk. Check all results, stats and boxscores on eurohockey.com page
(21 Aug 2014)
Slavutich can join Belarus League
Russian team Slavutich Smolensk can join Belarus League in the next season according to Belarussian tribuna.com. Slavutich won Russian Hockey League - Russian third division -  last season.
(21 Aug 2014)
Player of the month
Kaspars Daugavins was named European Player of the Month for March 2014.

Staff wanted
A large group of hockey fans from around world has helped build this site. We are always looking for more people that want to help out. It doesn't matter if you want to write articles, work with player stats or just want to help out with something else. If you're interested in helping us making this site even better, please contact us at
info@eurohockey.com.
Interviews
Our interviews are easiest found
here
Forums are great

Discuss your favourite team or player with other fans on one of our discussion boards!

Czech Rep.: Tipsport extraliga | 1.liga | 2.liga

Russia: KHL | Vysshaya liga

Slovakia: Tipsport Extraliga | 1.liga

Sweden: SHL | Allsvenskan
Other: NHL | AHL | EBEL | Elite A (ITA) | Magnus (FRA) | GET (NOR) | HL (DEN) | Belarus
League standings
Game fixtures
League leaders