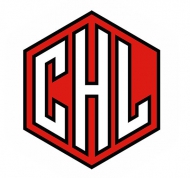 Today we complete our presentations with Group K: Luleå HF, Lukko Rauma, Nottingham Panthers and Hamburg Freezers. We also share our predictions with you. Read more»
19 Aug 2014 | A press conference was held in Prague to announce certain details about the 2015 IIHF World Championship. Topics included the game schedule, tickets and website. Minutes of the press conference are available here. Read more»

19 Aug 2014 | Only two days remaining until the CHL starts. Today we take a look at the teams of Group J featuring Swedish champion Skellefteå AIK, HIFK Helsinki of Finland, Krefeld Pinguine of Germany and SønderjyskE of Denmark. Read more»

18 Aug 2014 | Today we present to you the four teams of Group I: Red Bull Salzburg, Kloten Flyers, JYP Jyväskylä and HV71 Jönköping. Read more»
Don MacAdam new coach at Caldaro
Caldaro announces the appointment of Canadian Don MacAdam as new coach for upcoming season. MacAdam has a long coaching career in Canada and Japan. his last job was in 2009-10 season at Lewiston MAINEiacs, where he was also Club president. In 2006 MacAdam was inducted in native Prince edward Island Hall of Fame
(19 Aug 2014)
World Championship press conference
The official game schedule of the 2015 IIHF Ice Hockey World Championship in Prague and Ostrava was presented today at the official press conference in Prague as well as a complete overview of ticket information. Read the coverage from this press conference here.
(19 Aug 2014)
World Championship schedule
The schedule of the 2015 IIHF World Championship has been released today. Find all games here.
(19 Aug 2014)
Erwin Kostner to coach Italy U20
SHC Fassa coach Erwin Kostner was appointed as new coach of Italy U20, replacing Robert Ghizzali, resigned for personal reasons. After being promoted last year, Italy will play WJC U20 Division Ia at home, in Asiago, 14 to 20 December 2014 against Norway, Latvia, Belarus, Austria and Slovenia.
(19 Aug 2014)
Canada and Czech Republic to Ivan Hlinka final
Canada and Czech Republic won today's semi finals of Ivan Hlinka Memorial Cup for U18 national teams and are qualified for the final tomorrow in Breclav.
Canada beat USA 11-5 and the Czech Republic eliminated Sweden 4-3. Russia beat Slovakia 5-2 in the 7th place game and Finland ended 5th thanks to a 9-3 win over Switzerland.
(15 Aug 2014)
Finnish super talent sent home
One of Finland's best talents born 1998, Patrik Laine was sent home from the Ivan Hlinka Memorial after showing the Finnish coach the finger and also making a death threat against the Finnish head coach
(15 Aug 2014)
Ivan Hlinka Memorial Cup starts
The prestigeous U18 tournament Ivan Hlinka Memorial Cup started yesterday in Breclav and Piestany. Canada, Finland, Sweden and Czech Republic were the day 1 winners. Follow today's games at http://www.eurolivescores.com/.
(12 Aug 2014)
U20 Challenge Cup of Asia
MHL Red Stars (represented by the new MHL team Sakhalin Sharks) won the U20 Challenge Cup of Asia in Yuzhno-Sakhalinsk. They beat Japan 8-3, South Korea 12-0 and Kazakhstan 3-1.
(08 Aug 2014)
Player of the month
Kaspars Daugavins was named European Player of the Month for March 2014.

Staff wanted
A large group of hockey fans from around world has helped build this site. We are always looking for more people that want to help out. It doesn't matter if you want to write articles, work with player stats or just want to help out with something else. If you're interested in helping us making this site even better, please contact us at
info@eurohockey.com.
Interviews
Our interviews are easiest found
here
Forums are great

Discuss your favourite team or player with other fans on one of our discussion boards!

Czech Rep.: Tipsport extraliga | 1.liga | 2.liga

Russia: KHL | Vysshaya liga

Slovakia: Tipsport Extraliga | 1.liga

Sweden: SHL | Allsvenskan
Other: NHL | AHL | EBEL | Elite A (ITA) | Magnus (FRA) | GET (NOR) | HL (DEN) | Belarus
League standings
Game fixtures
League leaders