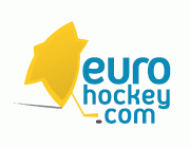 NHL and NHLPA announced today that World Cup of Hockey returns in September 2016 in Toronto. Eight teams will participate: Team Canada, Team Czech Republic, Team Finland, Team Russia, Team Sweden, Team USA, Team Europe and Team North American Youngstars. Read more»
23 Jan 2015 | TuTo Turku coach is back on Estonia bench after five years Read more»

20 Jan 2015 | Frölunda and Luleå qualified today for the 2015 Champions Hockey League final. Luleå beat Skellefteå 3-2 to make it there. Frölunda lost to Kärpät but still made it thanks to an overtime goal. Read more»

19 Jan 2015 | As the first team ever in the Czech Extraliga history, Třinec won thirteen games in a row. Read more»
Toros fired coach
After six defeats in last seven games, Toros Neftekamsk announces the dismissal of coaching staff, headcoach Ruslan Suleymanov and assistant Nikolai Zavarukhin. The coaching duo of MHL-B team Batyr will replace them: Konstantin Polozov as headcoach and Pavel Lazarev as assitant.
Toros is currently 10th in the standing, 26 points behind leader Sary Arka
(24 Jan 2015)
Euro Ice Hockey Challenge: Romania replaces Kazakhstan
Romania national team will replace the national team of Kazakhstan on the Polish stage of Euro Ice Hockey Challenge (EIHC), scheduled in Torun, Poland, from 05 to 08 February.
Kazakhstan withdrew its participation due to financial problems and injured players. Poland, Hungary and Ukraine are the other participant
(22 Jan 2015)
Oremus and Šimíček are new coaches of Košice
On last Monday, Jan 19, Slovak Extraliga club Košice removed Anton Tomko and Pavel Zůbek from the positions as the team coaches. From now on, the new men on the player's bench are Pavel Oremus and Roman Šimíček, who recently lead together the Czech club Vítkovice. Oremus and Šimíček come to the Košice Steelers while being the first, but after 5 losses in the last 7 games.
(22 Jan 2015)
Andrei Sryubko new GM of Ukraine
Former defender Andrei Sryubko was named new General Manager of Ukraine national team. After retirement in 2013 Sryubko,40, worked as assistant coach at MHK Dmitrov in MHL and for Ukraine U20 team
(21 Jan 2015)
New coaches in DEL2
Resigned a week ago from SC Riessersee, Anton Krinner surprisingly signed as new headcoch of EV Landshut replacing Ewald Steiger who remains as assistant coach.
Some hours after the news from Landshut, Riessersee announces new headcoach: Italo-Canadian Maurizio Mansi, until December assistant coach at Nürnberg Ice Tigers.
"We would like to express my thanks for the fast and efficient help of Nürnberg Ice Tigers"says Riessersee CEO Ralph Bader. Curiously next sunday SC Riessersee will play at home against Landshut
(21 Jan 2015)
Vampola is suspended for diving
Liberec forward Petr Vampola, 32, has been penalized by the Czech Disciplinary Committee with a fine and a one game suspension for diving. The committee decided for the game suspension because earlier this season Vampola was fined for the same violation of rules twice already. His third diving of the season occurred during the game in Mladá Boleslav on Jan 18.
(20 Jan 2015)
Future of Energie in MHL is still unclear
The future of the only Czech member in the junior league MHL is still unclear. From yesterday's meeting of representatives of both the club and the league outcomes it is the league's priority to help to Energie to finish the season. Final decision about the situation will be announced no later than Friday so the club could depart to Russia for the weekend's games. During the last week, Karlovy Vary informed they interrupt its appearance in MHL  due to financial issues. In result of that, several games have been postponed already.
(20 Jan 2015)
Jukka Jalonen to coach Finland U20
52-year-old Jukka Jalonen is the new coach of Finland U20 team, replacing Hannu Jortikka who resigned after disappointing WJC in Canada. Jalonen coached Finland national team between 2009 and 2013, winning the gold medal at 2011 World Championship and the bronze medal in Vancouver 2010 before to coach SKA St. Petersburg until last season. The contract was signed until January 2016, after the WJC Finalnd will play at home
(20 Jan 2015)
Hockey competitive odds
It's not surprising that many athletes love gambling. Most of them are risk-lovers and they go all over the place in search of that adrenaline and competitive high that makes you feel alive. All new popular sport betting bookmaker Betway offers the most competitive odds on the market and also gives you the chance to test yourself on card games. Placing bets with Betway has never been easier. Check out what the current online betting odds are and start the fun.
Staff wanted
A large group of hockey fans from around world has helped build this site. We are always looking for more people that want to help out. It doesn't matter if you want to write articles, work with player stats or just want to help out with something else. If you're interested in helping us making this site even better, please contact us at
info@eurohockey.com.
Interviews
Our interviews are easiest found
here
Forums are great

Discuss your favourite team or player with other fans on one of our discussion boards!

Czech Rep.: Tipsport extraliga | 1.liga | 2.liga

Russia: KHL | Vysshaya liga

Slovakia: Tipsport Extraliga | 1.liga

Sweden: SHL | Allsvenskan
Other: NHL | AHL | EBEL | Elite A (ITA) | Magnus (FRA) | GET (NOR) | HL (DEN) | Belarus
League standings
Game fixtures
League leaders