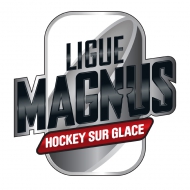 GamYo wins in overtime. Solid wins for Chamonix and Rouen. Briançon still in the darkness. Read more»
21 Sep 2014 | While Red Bull Munich keeps winning with its new star players, Kölner Haie beat Nürnberg and Hamburg during the weekend to catch up the points they lost in the opening week. Read more»

21 Sep 2014 | In SHL today Leksand lost for the fourth game in a row. Luleå still tops the standings after narrow win over Brynäs. Read more»

20 Sep 2014 | Biel wins in shootout, Fribourg win 2 points in overtime and Davos keeps 3 points in top game against Lugano. Read more»
Rod Hinks passed away
Former player Rod Hinks passed away last Thursday at 41 due to a suspected heart attack at his residence.Drafted to the New York Islanders in 1993, Hinks played most of his professional career in Europe, skating in Italy, Austria, Switzerland, Germany, Hungary and Great Britain. He won a title in Austria with Villach in 2001-2002 season
(22 Sep 2014)
Val Pusteria won Supercoppa
A goal by Canadian Philip Devos at 59:45 gives Val Pusteria Wolves the first trophy of the season in Italy. Wolves won Supercoppa at Collalbo Arena beating 4-3 national champion SV Renon
(20 Sep 2014)
Dunarea Galati fired coach Rauhanen
The moving of Finnish coach Kari Rauhanen from MOL vice champion Corona Brasov to Dunarea Galati of Romanian League was the shocking transfer of the summer for Romanian hockey. After three months and only two official games played in Romanian Cup (one victory one loss), Dunarea announced Rauhanen was fired without further comments
(19 Sep 2014)
World Championship to Poland
IIHF announced today that Krakow, Poland will host the 2015 IIHF Ice Hockey Division I Group A World Championship.
Ukraine was originally supposed to host the championship but withdrew due to the political situation in the country.
(18 Sep 2014)
SC Miercurea Ciuc won Romania Cup
A goal by Ede Mihaly in the overtime gives 2-1 victory and the Romanian Cup to SC Miercurea Ciuc in the final played in Galati against Corona Brasov
(15 Sep 2014)
Neman replaces coach
Belarus champion Neman Grodno sacked Latvian coach Aigars Cipruss due to the poor start in Extraliga and replaces him with Russian Vasili Spiridonov, 63, until 2013 on Metallurg Zhlobin bench with whom he won the league in 2011-2012 season. Cipruss arrived in Grodno last June and won Belarus Cup some weeks ago
(15 Sep 2014)
NLB game cancelled
The NLB game between HC Red Ice Martigny and the SC Langenthal today Saturday is postponed.
At least twelve of the Martigny players suffer from food poisoning.
(13 Sep 2014)
Riley Emmerson received 10-games ban
The Elite League's Department of Player Safety has handed Edinburgh Capitals Riley Emmerson a 10-match ban and fined the club £1,000 because of the injury sustained by Belfast Giants Kevin Phillips as a result of a Emmerson boarding check during the Capitals home game on Sunday 7th September 2014.
Edinburgh have been fined £1,000 for failure to supply the matchnight footage required
(13 Sep 2014)
Player of the month
Kaspars Daugavins was named European Player of the Month for March 2014.

Staff wanted
A large group of hockey fans from around world has helped build this site. We are always looking for more people that want to help out. It doesn't matter if you want to write articles, work with player stats or just want to help out with something else. If you're interested in helping us making this site even better, please contact us at
info@eurohockey.com.
Interviews
Our interviews are easiest found
here
Forums are great

Discuss your favourite team or player with other fans on one of our discussion boards!

Czech Rep.: Tipsport extraliga | 1.liga | 2.liga

Russia: KHL | Vysshaya liga

Slovakia: Tipsport Extraliga | 1.liga

Sweden: SHL | Allsvenskan
Other: NHL | AHL | EBEL | Elite A (ITA) | Magnus (FRA) | GET (NOR) | HL (DEN) | Belarus
League standings
Game fixtures
League leaders