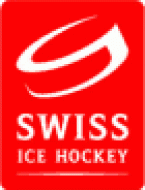 Swiss hockey mourns one of most prolific player Read more»
26 Jul 2014 | Teams from the English Premier League and National Ice Hockey League will face each other next season in a revamped English Challenge Cup competition. Read more»

23 Jul 2014 | Hockey Archives annual top 250 club ranking is dominated by KHL teams with six KHL clubs in the top 10. Read more»

20 Jul 2014 | One of the greatest Latvian hockey players, Aleksandrs Nizivijs retires at the age of 37 and becomes assistant coach of Dinamo Riga Read more»
Marty Raymond new coach at Renon
A week after leaving SAPA Fehervar, Canadian Marty Raymond was announced as new headcoach of Italian champion SV Renon
(29 Jul 2014)
Evgeny Mukhin new coach of Debreceni
MOL Liga newcomer HK Debreceni announced the appointment of 46-years-old Russian Evgeny Mukhin as new headcoach. Club previously confirmed last year coach Vladimir Shcheglov but after the entrance in MOL Liga Debreceni Manager Lajos Kosa opted for a more experienced coach. Mukhin coached Avto Yekaterinburg in MHL last season
(25 Jul 2014)
Marty Raymond leaves SAPA Fehervar
Canadian Marty Raymond announces he leaves immediately his charge as SAPA Fehervar headcoach because of late payment of bonus from 2013-2014 season. Former assistant coaches Rob Pallin and Sille Tamás are the candidates to replace Raymond
(25 Jul 2014)
Philippe Bozon will coach Epinal
French Philippe Bozon, 47, is the new coach of Epinal. Club previously signed Dan Brooks but later American coach chose the position of assistant coach at SC Bern. Bozon coached France U20 last season
(25 Jul 2014)
Montpellier withdrawn, Villard de Lans back in Division 2
Montpellier application for partecipation in next Division 1 (French Second division) wasn't validated by the Federation for lacking of economic hedging, so the team will play in Division 3 - the last level of French hockey - next season.
Villard-de-Lans, withdrawn from Magnus Ligue for economic problems, will restart from Division 2 (third level)
(25 Jul 2014)
Paek accepts position as Head Coach of South Korea
The Grand Rapids Griffins announced that longtime assistant coach Jim Paek has accepted a position as the director of hockey for the Korea Ice Hockey Association (KIHA) and head coach of the Korean Men's National Team. In April 2015, Korea will compete at 2015 IIHF Ice Hockey World Championship Division I Group B in Eindhoven, Netherlands
(23 Jul 2014)
Donbass Donetsk leaves Ukrainian league
Donbass Donetsk has announced that they will not be taking part in the Ukrainian League as planned due to a lack of clubs. After just five clubs submitted they were taking apart, two of which are associated with Donbass, Druzhkivka Altair and Bilyỹ Bars Bila Tserkva, the club felt it was illogical to keep their players within the club. Donbass will cease all operations at the senior level for this season and let its players find new clubs in stronger leagues before they will return for the 15/16 season in the KHL. The club will use this season to work more closely with the children and youth squads.
(22 Jul 2014)
AIHL team in bus crash
Adelaide Adrenaline's two AIHL games this weekend were cancelled after the team was involved in a bus crash near Canberra. All but one of the Adelaide Adrenaline players and staff have returned safely to Adelaide now. The Swede Måns Lindgren is still in hospital but is expected to return home shortly.
(21 Jul 2014)
Player of the month
Kaspars Daugavins was named European Player of the Month for March 2014.

Staff wanted
A large group of hockey fans from around world has helped build this site. We are always looking for more people that want to help out. It doesn't matter if you want to write articles, work with player stats or just want to help out with something else. If you're interested in helping us making this site even better, please contact us at
info@eurohockey.com.
Interviews
Our interviews are easiest found
here
Forums are great

Discuss your favourite team or player with other fans on one of our discussion boards!

Czech Rep.: Tipsport extraliga | 1.liga | 2.liga

Russia: KHL | Vysshaya liga

Slovakia: Tipsport Extraliga | 1.liga

Sweden: SHL | Allsvenskan
Other: NHL | AHL | EBEL | Elite A (ITA) | Magnus (FRA) | GET (NOR) | HL (DEN) | Belarus
League standings
Game fixtures
League leaders